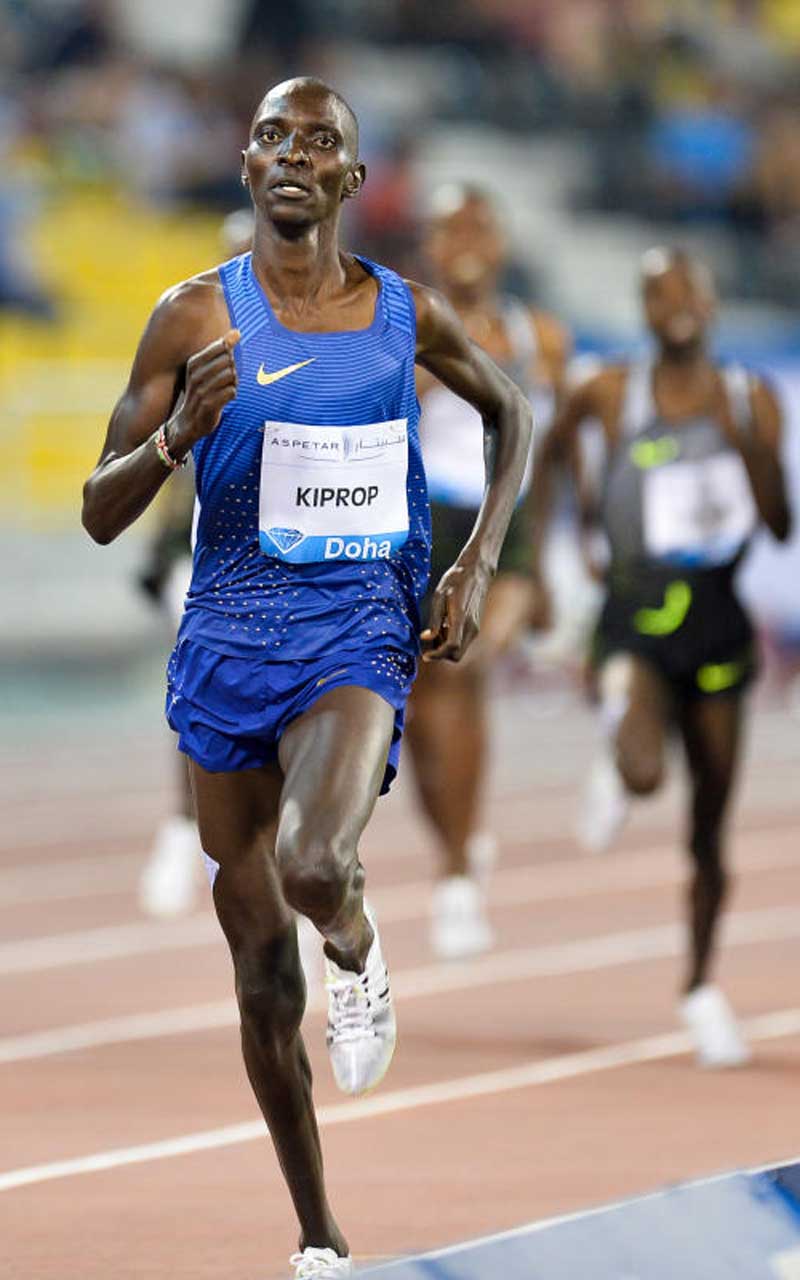 The family of Asbel Kiprop, three-time world 1,500m champion, has pleaded with the Government and Athletics Kenya (AK) to intervene over the woes bedeviling the athlete.
Speaking yesterday on the telephone, family members said the athlete had been neglected despite bringing glory to the country.
"He is a statesman and we are concerned that the State has not taken any action to reach out to him and find out the reason for his threats," said Stephen Mutai, an uncle.
They argued that the athlete's woes were pegged on his recent banning by IAAF from participating in the sport for four years.
"Why has our son not been heard despite raising concerns over the veracity of the doping claims? We are afraid that he is losing it. AK should reach out and see how he can be assisted to appeal the decision," said Mr Mutai, Kiprop's maternal uncle.
He added: "He has been representing and lifting the Kenyan flag for some time but this time, he has been neglected".
Kiprop stunned the country on Saturday after posting on his Facebook page comments daring the National Police Service to dismiss him before he uses their "machinery" to seek justice.
His anger seemed to be directed at the recent four-year ban by IAAF disciplinary tribunal following his suspension last year by Athletes Integrity Unit (AIU) after testing positive for Erythroprotein (EPO).
"I pray to the National Police Service to dismiss me now before I use their machinery to earn myself justice. IAAF come and take your medals. I do not need any in my house," read his Facebook page.
The uncles said they would summon him to their home to find out if there were other issues linked to his current woes.
"We also want to find out if his anger and disappointments have anything to do with his family so that we can seek solutions. We do not want to sit and watch him languish in oblivion," said Paul Mutai, another uncle.
Speaking to The Standard on the telephone yesterday, Kiprop was cagey on issues surrounding him.
"I am doing fine. I will call you later," he said before ending the call.
Yesterday police officers ransacked his house in Eldoret in search of firearm following orders from the department's headquarters.
Eldoret South OCPD Wilson Abduba said the officers did not find any firearm at his house in Elgon View.
"He is not a licensed firearm holder. We were at his house at midnight but we did not find anything. His colleagues at the presidential escort also confirmed to us that he is not entitled to a firearm," he said.
He said Kiprop presented himself to the police after learning that he was being sought in regards to his alarming Facebook post.
His colleagues insisted that he was depressed, while pointing an accusing finger at Athletics Kenya for allegedly neglecting him.
"AK should come up with a body that addresses issues pertaining to athletes. Kiprop's matter should have been dispensed had AK reached out and brought him close," said world 800m champion Alfred Yego.
He added: "It is sad that the moment you exit from active athletics, you are forgotten because they say you are no longer productive. This is a similar situation bedeviling our colleague Kiprop, who deserves to be assisted."
Athletics Kenya President Gen (rtd) Jackson Tuwei said they were working closely with Kiprop's employer, the Kenya Police, to contain the situation.
Tuwei challenged Kiprop to seek procedural processes if he is interested in appealing the doping verdict.
"There are many athletes who have appealed and he will not be the first one. There is a court of arbitration and that is where he will get assistance," he said on the telephone.