Lack of NLC board threaten to stall Sh40 billion Thwake dam project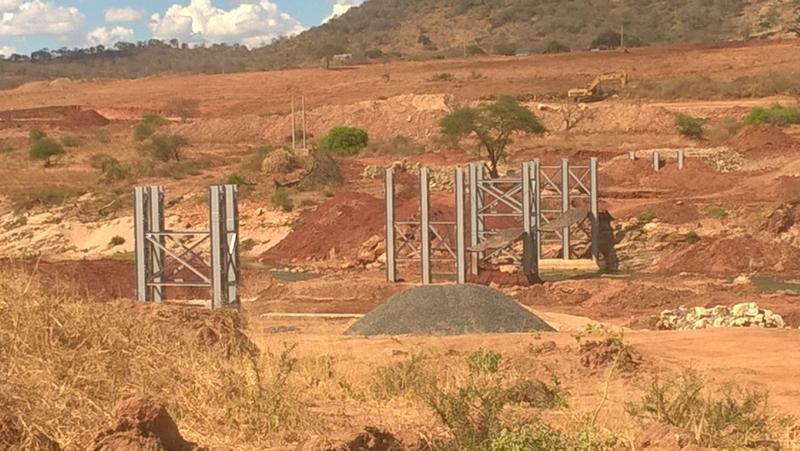 The absence of the National Land Commission (NLC) Board members is likely to frustrate the payment of compensation for land to the hundreds of residents around Thwake dam.
The 186 Project Affected Persons (PAPs) are the last batch of residents that will be paid so that they can clear way for the complete construction of the Sh38 billion project.
In an interview with Saturday Standard, Water and Sanitation CS Simon Chelugui said Sh675 million has been set aside by the National Treasury to pay PAPs.
Already 1,606 residents around the multi-purpose dam project have been compensated at Sh2.8 billion and development acquired for the dam project.
Thwake project involved acquisition of 9,158 acres at Sh3.6 billion.
Chelugui said they were exploring the possibility of paying them through the NLC Secretariat within one or two months.
"We are making arrangements to compensate the remaining 186 PAPs, though the NLC term has expired. But we have an alternative," Chelugui explained.
Once completed, the multi-purpose dam will provide treated water for irrigation, power and domestic use for 1.3 million residents in Kitui, Makueni and Machakos.
Areas that will benefit include Wote town, Kitui rural up to Kwa Vonza sub-urban centre.
Makueni rural coves Mavindini and Kalawa sub-urban centres, Kathonzweni Town and Konza Technocity.
The programme will be implemented in four phases, with the first being the construction of a 80.5m multi-purpose dam that will hold 688m Cubic Metres of water.
The second and the third phase will be the development of hydropower generating system with an installed capacity of approximately 20 MW and water Supply, Sanitation and Infrastructure to supply estimated 150,000 m3/day of treated water to approximately 1.3 million people.
They will be drawn from the rural areas of Kitui and Makueni Counties, including Konza Techno City and environs.
Phase IV will provide water to irrigate up to 100,000 acres for farming.
Chelugui added; "It will store water 10 times the size of Ndakaini Dam and improve many lives."