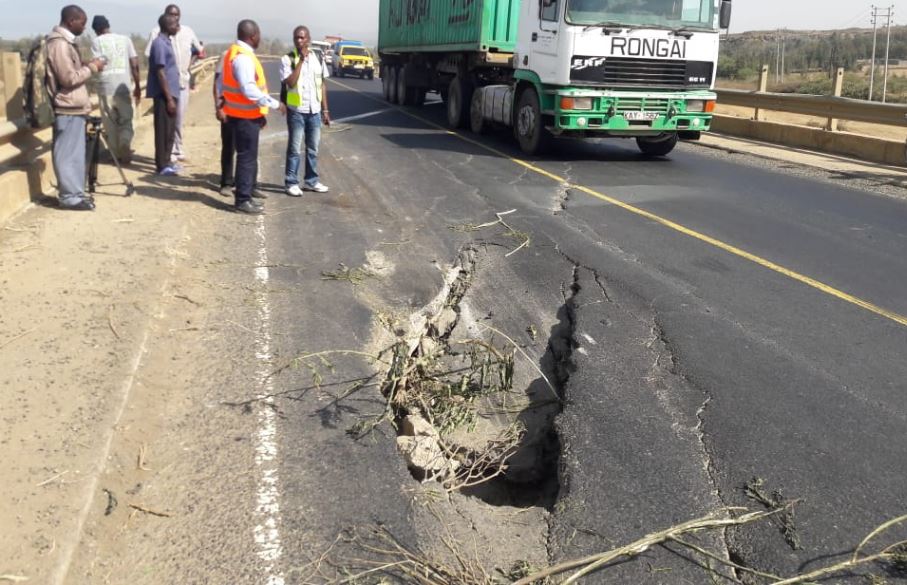 Traffic flow along the Naivasha-Mai Mahiu highway was disrupted after a bridge on the road developed cracks.
Kenya National Highways Authority said the bridge was near the Fai Amario area, about eight kilometres from Naivasha Town.
Traffic Commandant Samuel Kimaru said traffic personnel had been deployed to direct traffic flow.
KeNHA said its engineers are on site monitoring the damage.
The authority said in the meantime, traffic police have been deployed to the site to direct traffic on a detour of the road section that has been created to facilitate traffic flow.
Private vehicle operators were advised to use the main Kamandura - Limuru - Kinungi - Naivasha Highway, while heavy commercial vehicles operators are urged to exercise caution and restraint, and to follow traffic flow directions that are being provided by the police.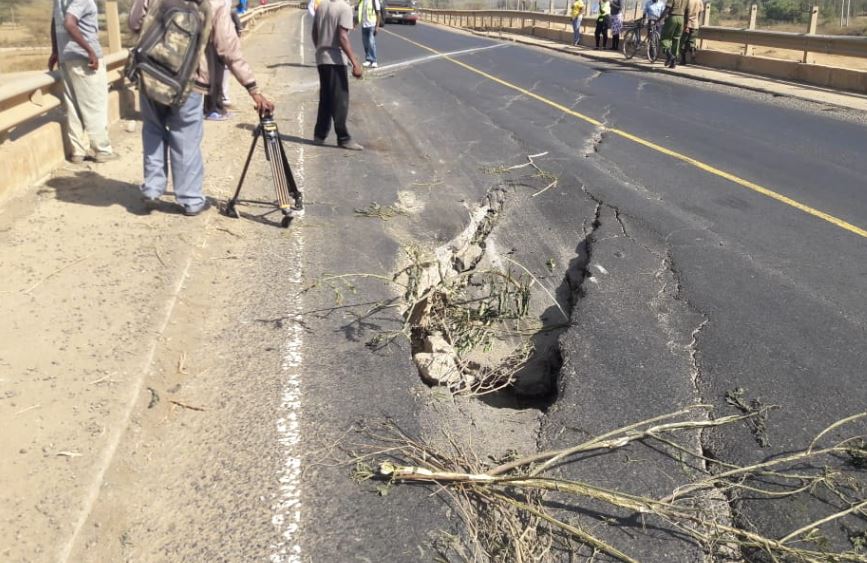 The highway is key as it is the one that trucks ferrying transit goods to Uganda, DRC Congo, Rwanda and other parts of western Kenya use.
Disruption of the traffic flow was expected to impact on business in general.
Coincidentally, earth tremors were reported in Nairobi, Kiambu, Machakos, Mombasa, Nyeri,Makueni and parts of Naivasha with seismologists pinpointing Taita Taveta as the epicenter of the magnitude 4.8 tremor.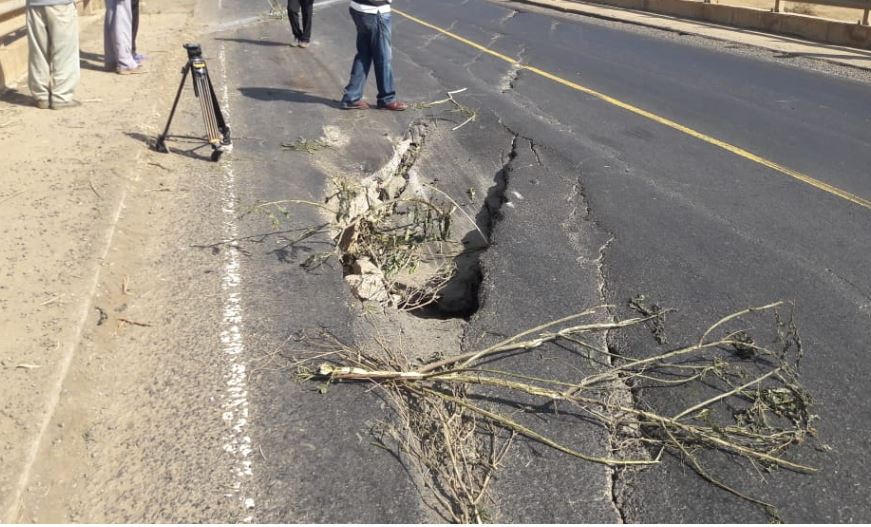 According to the United States Geological Survey, the tremor felt in Kenya had its epicentre near Wundanyi and recorded 4.8 on the Richter scale.
Tremors of varying magnitudes were also reported in other parts of the world in Spain, Moluccas and Indonesia.