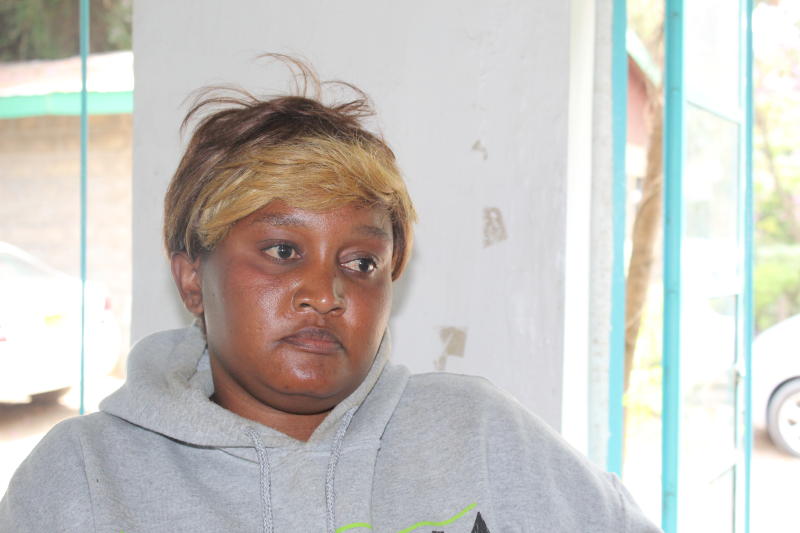 A 33-year-old woman has been sentenced to 20 years imprisonment by a Narok High Court after she was found guilty of shooting dead her Indian boyfriend in their bedroom four years ago.
Hellen Wambui, a trader who appeared before Narok High Court Judge Justice Justus Bwonong'a was found guilty of murdering her boyfriend Roy Ibrahim at Nkorinkori in Narok South Sub County on January 20, 2015.
While delivering the ruling on Monday, Justice Bwonong'a said that the court determined the sentence term after considering all factors including mitigation of the accused.
Justice Bwonong'a told the court that the evidence adduced before court proved beyond any reasonable doubt that she committed the crime.
The accused who until her sentence was a trader in Narok town had told the court she met Mr. Ibrahim in the year 2007 and were living together in one house.
"Indeed the life of a middle-aged man who happens to be a longtime boyfriend of the accused was lost. Investigations revealed that a short gun was used where the accused fired two shots with one hitting on the deceased killing him on the spot and another missing the target passing through the beddings," said Mr Bwonong'a.
The accused however suffered a setback in her quest for a non-custodial sentence through her lawyer James Onduso on mitigation that she was a sole breadwinner, a mother of two and was a first-time offender but the court declined, terming the crime as serious.
Earlier on, Wambui had told the court that she was suffering from kidney problem and needed dialysis but upon being directed to go for a medical checkup at Narok Referral Hospital, it was found that she had normal functioning organs though was found to be having peptic ulcers.
However, the 11 witnesses who appeared before the court among them three Criminal Investigating Officers, two cooks, medics, neighbour and a guard gave clear testimony that found the young woman guilty.
"I find that custodial sentence is necessary for this circumstance as the offence was committed using a sophisticated weapon and therefore the appropriate sentence is 20 years," ruled Justice Bwonong'a.
The accused was however given 14 days to appeal the sentence term of the entire ruling as stipulated by the constitution.