10-year-old killed by hippo at Lake Bogoria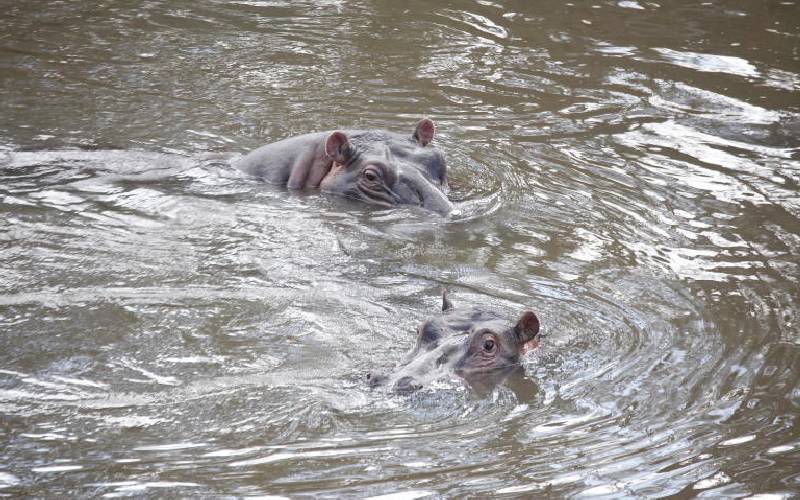 The body of a 10-year-old boy who was killed by a hippopotamus in Lake Baringo is yet to be found.
The Standard Five pupil at Kapsoi Primary School is said to have been attacked by the animal on the shores of the lake while fetching water.
The parents heard him screaming but upon rushing to check what was happening, he had already been dragged into the water by the hippo.
"I heard the boy screaming and immediately rushed to the lake only to find women wailing by the shores. He had already been pulled into the water," David Kiplagat, his father said.
While confirming the incident, Saimo Soi Assistant County Commisioner Sheh Mohammed Sheh said the Sunday incident is unfortunate and the body is yet to be found.
"The search for the body is on. We have only found a part of his body while some parts are missing. The KWS officers and the locals are still combing the lake," Mohammed said.
He further appealed to locals to be cautious whenever they get near the shores where animals, including crocodiles and hippopotamuses lurk.
Jackson Komen, KWS warden blamed the incident on the encroachment of the Mathenge weed which has made visibility poor, especially in the evening and also the rising of water levels in Lake Baringo.
Baringo County Assembly Tourism Chairman Silas Tochim said the human-wildlife conflict has been on the rise in the recent past due to people encroaching on the space of wildlife.
He further called upon the government to compensate families which have suffered from human wildlife conflict.