Minority Sengwer tribe vows to battle for forestland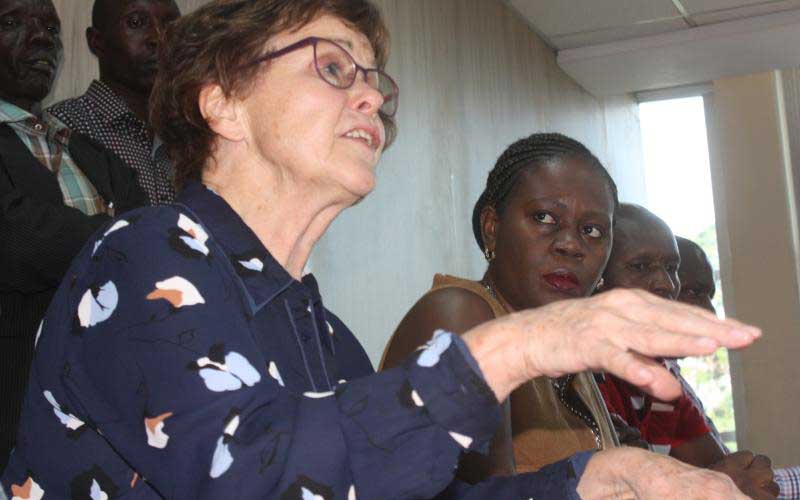 Members of the Sengwer community wants to be allowed to return to Embobut Forest.
The community was evicted from the forest in 2014. However, it has maintained that the forest is part of its ancestral land and it should be allowed access to it.
The community's representatives said the Sengwer intend to file a petition at the African Court on Human and People's Rights in Arusha.
Elias Kimayo, who identified himself as the community's secretary, yesterday said members were collecting signatures for the petition.
Kenya Forest Service (KFS) reports seen by The Standard show that the colonial administration allowed the community to settle in forest glades such as Kaptirbai, Koropken and Kessom all in Elgeyo Marakwet.
"We have collected more than 1,000 signatures so far," said Mr Kimayo on the phone. "The community has faced evictions, which led to the death of one person in January 2018."
Kimaiyo added that the community was working with human rights organisations such as Amnesty International and the National Coalition on Human Rights Defenders Kenya (NCHRD-K) to push its case.
Naomi Barasa, a campaign coordinator at Amnesty International, said the organisation had taken up the Sengwer case and would help the community get its rights.
Cultural identity
"We have appealed to over 70 million people in the world to sign the petition. We will be forwarding the signatures to the President before end of year," Ms Barasa said.
The International lobby group said the Sengwer lost their cultural identity after their eviction.
The other lobby, NCHRD-K, also pledged support for the community.
"NCHRD-K is keen on the protection of the rights of indigenous peoples," the executive director, Kamau Ngugi, said.
The Sengwer said they had had numerous meetings with the Kenya Forest Service (KFS) to try to resolve the issue without much success.
In January last year, the European Union (EU) suspended funding for a water tower conservation project after Robert Kirotich, a member of the community, was allegedly shot dead inside the forest.
The Sh3.6 billion EU project was supposed to protect water catchment areas in Mount Elgon and Cherangany Hills, which provide water to 11 counties in the Rift Valley region.
Kimaiyo said the community was not consulted in the compensation process and that only a few members received the Sh400,000 payout.