Residents demand better services at county health centre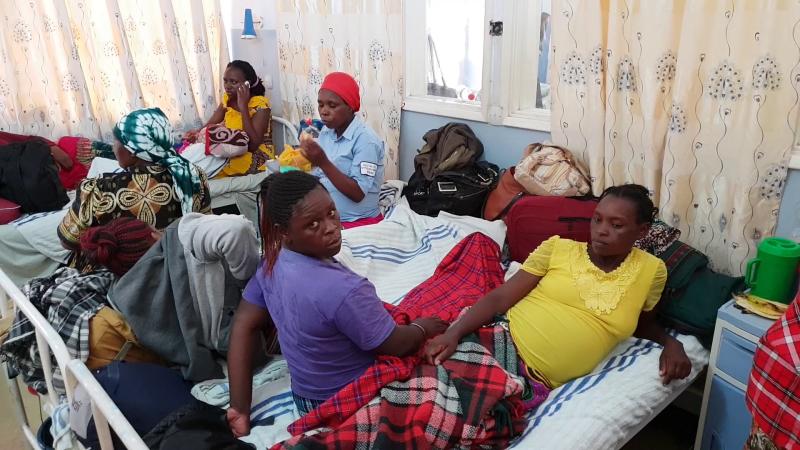 Residents are protesting poor services at JM Kariuki Memorial Hospital in Ol Kalou Town.
When The Standard team visited the institution after some residents took to social media to complain about the state of affairs at the hospital, with many patients saying they had not been served.
Our team found expectant women and those with newborns alone in the maternity ward.
The hospital seems to be overwhelmed by the number of patients it receives.
Patients are forced to share beds. The hospital does not have most medicines and patients are referred to private pharmacies.
Several new mothers said they had recovered, but were yet to be discharged due to absence of clinical officers authorised to release mothers from the maternity.
The hospital has only one maternity ward that handles all expectant mothers referred from health centres and dispensaries in Ndaragwa, Milangine, Ol-Joro Orok and Ol-Kalou in Nyandarua North.
"I have been here for five days and yet I delivered normally. I have been told the officer who is supposed to discharge me is on leave. We are forced to share beds with new patients yet some of us should have gone home long time ago," Jane Wachuka, a Nyandarua resident, said.
She claimed nurses had neglected expectant women, with some left to deliver on their own.
Guidelines by the Ministry of Health require that a mother who delivers normally should be discharged at after 24 hours.
Mary Muthoni, another patient, said: "The few nurses you find here are not friendly. We deliver on the beds as they watch. They are not attending to us."
Mary Wanja, another patient, said she lost her grandchild there after her daughter was neglected. "My daughter went into labour but no doctor or nurse attended to her. We lost the baby," she said.
Joram Muraya, the hospital's superintendent, who is also the acting health chief officer, said there had been an upsurge of patients at the hospital.
"We only have one maternity ward with a bed capacity of 30. However, the ward has 56 mothers as we talk," said Mr Muraya.