KDF 'recruits' in Turkana fail medical test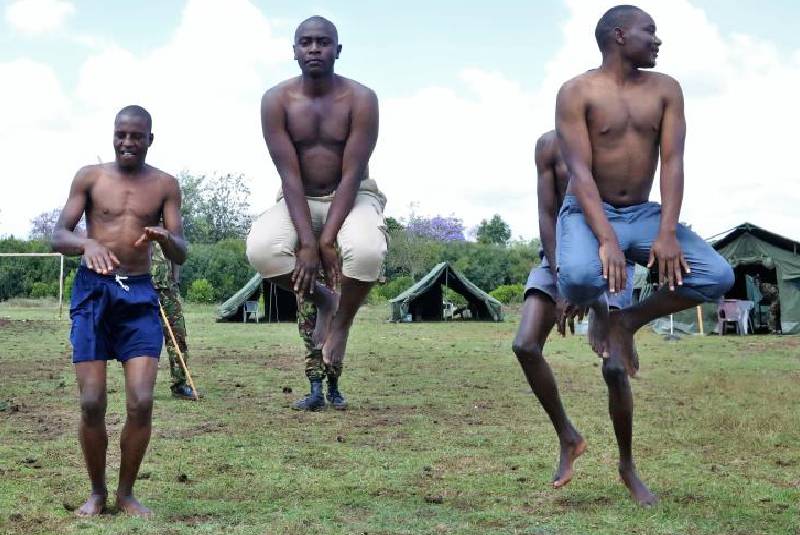 Many youths aspiring to join the Kenya Defense Forces (KDF) in Turkana county were turned away after being found to be infected with Sexually Transmitted Infections (STIs).
KDF's Lieutenant Colonel Paul Aruasa who was overseeing the exercise at Lodwar prison playing ground regretted only nine recruits managed to be enlisted despite thousands turning up.
"It is alarming because majority of the youths failed medical test with STIs being prevalent disease among the youths who wanted to join KDF," said Lt col Aruasa while addressing the press after the conclusion for the recruitment exercise for Turkana Central Sub County.
He also said others were disqualified for being underweight especially male candidates.
Lt. Col. Aruasa said that some could not meet the required weight of 54.5 kg for male.
"Despite given the leeway to recruit as many as possible, getting the numbers has been an arduous task because of the medical condition. The harsh environment and the pastoral nature of the vast Turkana County was a major factor," said the KDF official.
He said the environment stresses the bodies; "We had a doctor with responsibility to carry out an ethically driven and an independent medical examination during the exercise, but the results disqualified most of the youhs."
He revealed that at Kakuma they did not also get the targeted number despite residents turning up in good numbers.
He retaliated that they were not also able to get constables from former KDF officers and former national youth service due to indiscipline issues and age issues respectively.
He said that three of those who used to work in NYS had all requirements except that they were younger than the required age of 35 to 45 years.
He assured residents that the exercise was open and corruption free and in case any incident was revealed legal action would have been taken.