West Pokot Governor Lonyangapuo's security withdrawn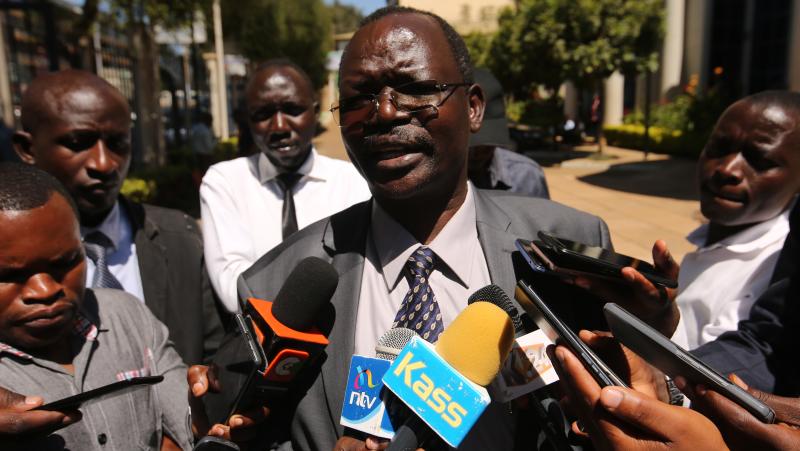 Government has withdrawn the security detail attached to West Pokot Governor John Lonyangapuo.
Police County Commander Mathew Kuto said security officers assigned to the governor's official residence in Kapenguria and his Murkujit home had been recalled on Friday morning.
'It is true the security detail attached to the governor has been withdrawn in connection with his action to remove official roadblock,' said Kuto.
He said investigations had been launched over the incident where the governor confronted police officers and freed a boda boda operator who had been arrested by officers.
The withdrawal has sparked tension with residents condemning the action.
The residents led by Nominated Member of County Assembly Elijah Kasheuseu expressed fear that the governor could be arrested.
Kasheuseu said that there is no law the governor violated arguing that his action was to protect the rights of innocent Kenyans.
He warned the government against intimidating the governor terming the withdrawal as political. "The governor has every right to protect the rights of the electorates and we are against government action to recall security attached to the governor," he lamented.
On Wednesday evening, Governor Lonyangapuo threw away metal spikers erected near Safari Park Hotel and Chepareria town accusing police officers of harassing motorists.
He bacame furious when he found a rider who was transporting onions from Ortum to Makutano arrested and handcuffed on his motorcycle.
Lonyangapuo order the p officer to immediately release Leonard Powon.
Why mama's boys make bad husbands
Mamas boys (Agie sikuku 2016) are grown men who are married, with kids and have splendid homes but are still breastfeed mentally by their mama