Major scenic annual bird migration to start mid-month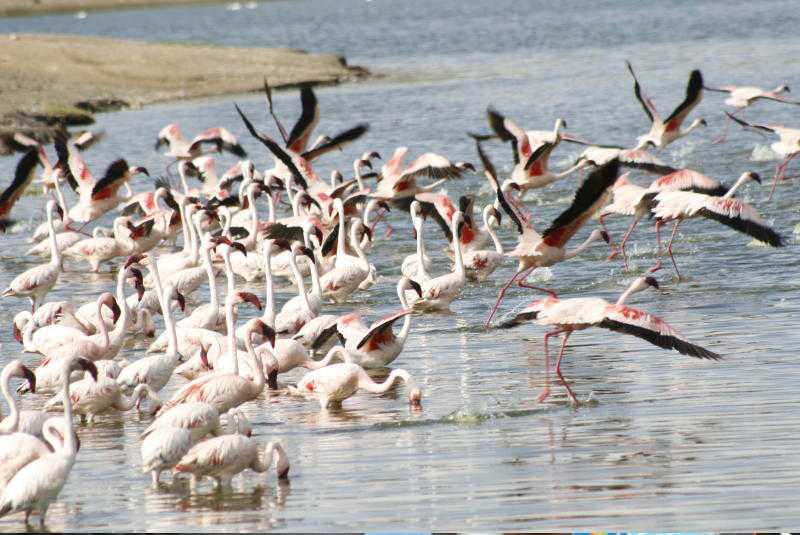 The annual migration of birds from Europe to Africa at the onset of winter is expected to kick off mid this month through December.
Bird enthusiasts, experts, and local and international tourists are expected to pitch camp at the Kerio Valley flyway to watch as raptors and storks glide over the Rift Valley to Egypt and other African countries.
North Rift Tourism Coordinator William Kimosop said most small birds had already migrated while raptors and storks were expected to cross Tugumoi Ridge between November 10 and 15.
Big spectacle
"Currently most birds are within Africa but the big spectacle on visible birds such as raptors and storks is expected between November 10 and 15 through December. Currently, we are doing a lot of sensitisation on the need to conserve the forests and stop sport hunting of these birds," Mr Kimosop said.
This year's spectacle, he said, would be screened live with sky cameras in a bid to raise awareness on bird conservation.
"Most of the forest where these birds used to rest have been destroyed through rampant felling of trees and even charcoal burning while in other countries, a lot of sport hunting of these birds takes place when they are in the air and that is why there is urgent need to conserve these birds," he said.
The birds make several stopovers after covering thousands of miles in their annual migration, often travelling the same course year after year with little deviation.
In Kenya, forests along the Rift Valley, including the Mau Forest complex, are ideal stopovers.
"Each migratory bird species has its own traditional route. Human activity has, however, increased the hazards, from habitat loss, pesticides, and hunting or trapping on stopover grounds," Kimosop added.
Habitat loss
The migrating birds are often best observed in Tugumoi, an area standing at 8,000 feet from the beginning of Kerio Valley, Tugen Hills and the Elgeyo Marakwet Escarpment.
Migratory birds exit from Tugumoi Ridge, making it an ideal position to watch them fly past.
Lake Baringo National Reserve Senior Warden James Kimaru said the birds' migratory routes had boosted tourism.