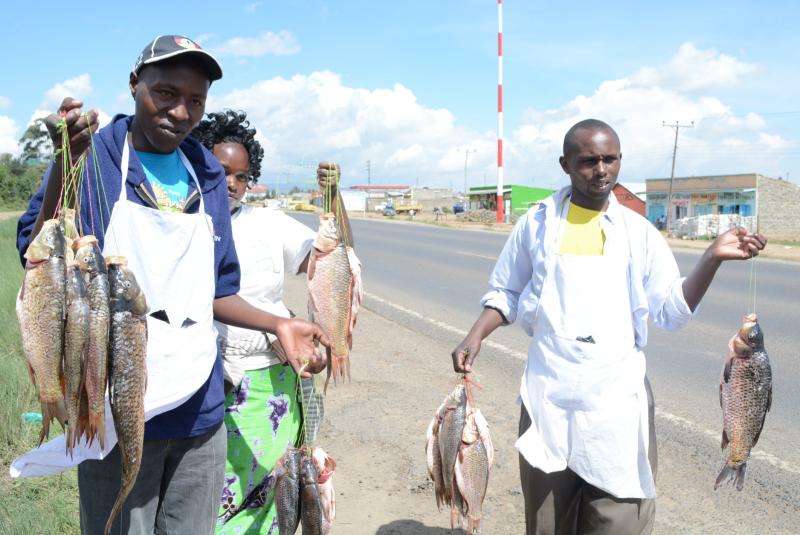 The Department of Public Health has banned fish hawking along sections of the Nairobi-Nakuru highway, terming the trade unhealthy. Public health officers described the manner in which fish was being sold around Naivasha as unhygienic.
Speaking after a meeting with the traders yesterday, County Director of Public Health Samuel King'ori warned that anyone found flouting the directive would be arrested and prosecuted.
Mr King'ori said although the trade had employed hundreds of youths, it was improper to sell fish in the open where many other activities were taking place.
He said the county government was working with stakeholders to put up modern fish storage facilities to address fears of contamination.
"We are looking at ways to create an enabling environment for them to sell fish that is safe for human consumption."