Families resettled in forests face eviction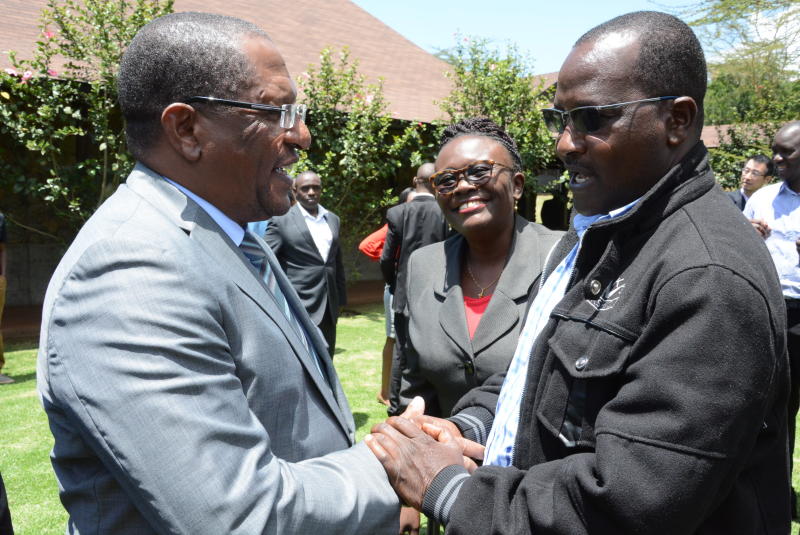 Thousands of families who were resettled in forest land by past governments could be evicted after the National Land Commission (NLC) termed the process of acquiring the land as illegal.
The commission says that parliament did not de-gazette the land as per the law before the squatters who lived in various settlement schemes mainly in Central Kenya were resettled.
As a result, the commission has embarked on the process of identifying the affected parcels of land with Kiambu, Nakuru and Laikipia been the first counties on their target.
According to the commission vice-chairperson Abigael Mbagaya, the land under which the families were living was still gazetted as government owned.
Mbagaya noted that that there were over 100,000 illegal title deeds that had been allocated to unsuspecting members of the public mainly.
"We have embarked on the process of recovering the illegally acquired land and so far we have managed to recover Karura forest and another gazetted land in Kibwezi," she said.
The commissioner warned those who were living in the gazetted forests that their days were numbered adding that it was a matter of time before they were kicked out.
"Anyone who has a title deed in a gazetted forest should consider this as a piece of paper and we have so far recovered over 13,000 titles deeds that were issued illegally," she said.
Mbagaya was speaking to the press in Great Rift Valley Lodge in Naivasha after a two day Forest Carbon Partnership Facility REDD+ workshop sponsored by the UNDP.
She said that plans were underway to identify unutilized public land which would be handed over to the Kenya Forest Service to turn into forests.
"The commission is committed to the plans by the government to achieve the ten percent forest cover by 2022 and this can be done by using the unutilized land," she said.
She at the same time said that all operations in the commission were going on well despite the arrest of the chairman Mohammed Swazuri and some senior officers a couple of weeks ago.
On his part, commissioner Clement Lenashura said that the allocation of land in gazetted forests was carried in the 90s before the commission came into place.
"The allocation of forest to hundreds of squatters was illegal as the land was not de-gazetted as set in the law but we shall call the affected families and listen to their side of their story before taking action," he said.