Laboso assures workers over pay delay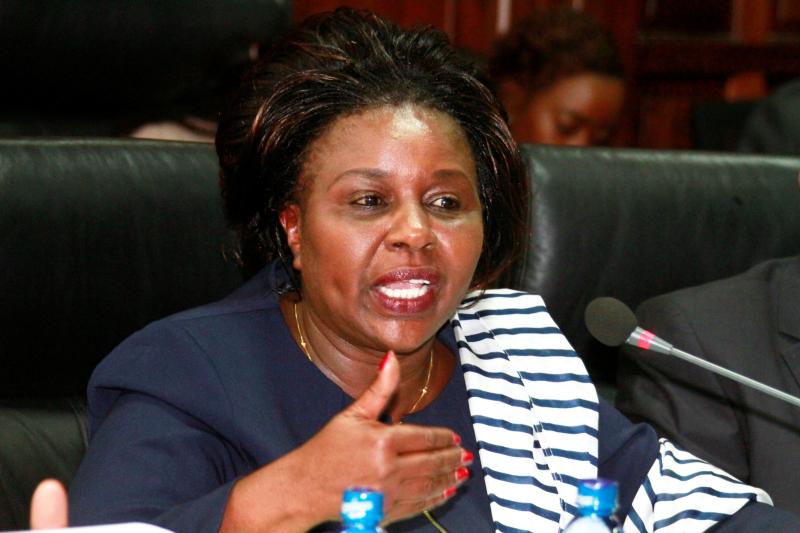 Bomet Governor Joyce Laboso has pleaded for patients from county staff over salary delays.
Speaking at Sigor Ward in Chepalungu, Laboso said the delays were occasioned by delays in disbursement of funds from the national treasury.
"We are starting a new financial year and we are bound to experience such delays and I want to assure our staff that we are going to pay them this week,"Laboso said
A section of workers have threatened to down tools beginning Monday to demand the two month pay.
Bomet nurses through the Kenya National Union of Nurses on Friday said they will no longer offered services on empty hands and stomachs.
KNUN Bomet branch secretary Vincent Rono said nurses were demoralize after the county failed to pay their salaries for the last two months.
"It is no longer bearable to work without salaries and to compel the county meet the obligation we are going to paralyze service in all health centers," said the secretary.
Laboso however came out on Saturday and pleaded with the workers to be patient.
"It is not only nurses who are yet to be paid, Even me as a Governor I am yet to receive my salary," Laboso argued.
The Governor also sought to assure county workers that the county will make a one off payment for the two months salaries.
"Before the end of this week all staff will receive the salaries and we are making a one off payment for the same. Therefore everyone should restrain themselves from denying electorates services," she said
Laboso who spoke at Lelechonik village in Sigor Ward during a burial ceremony was reacting to Kenya National Union of Teachers Bomet branch Secretary Malel Langat threat to intervene for ECDE teachers working under the county government.
Malel said the failure to pay the teachers was like a punishment asking governor Laboso to intervene over the pay delay.
Laboso had kept off commenting on the delay over the period.