Operation to seize illegal firearms begins in Trans Mara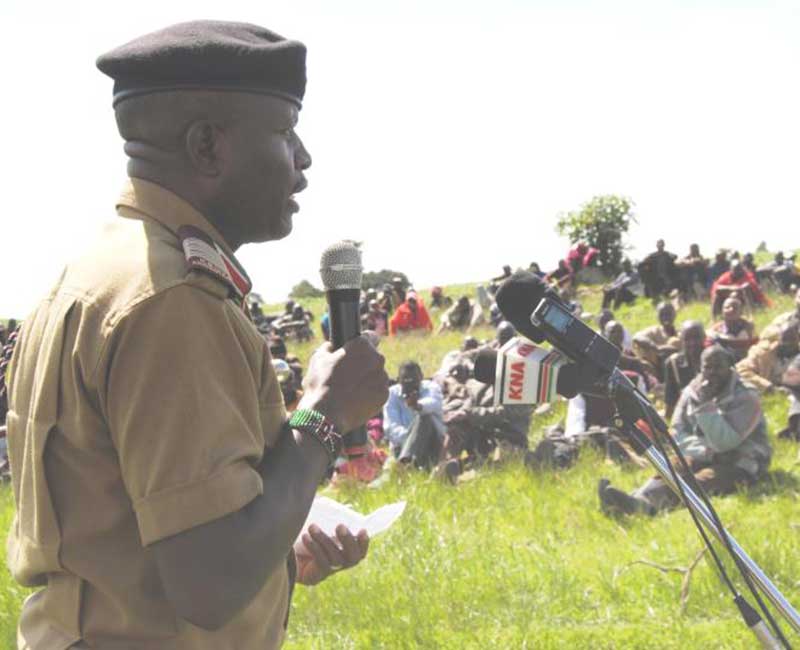 A major operation to mop up illegal firearms in Trans Mara has been launched.
This comes after unknown armed assailants shot dead a Kenya Wildlife Service officer at a club where he was watching a World Cup match. His killers are still at large.
The Narok County Security and Integration Committee (CSIC) Chair George Natembeya, who is also the area county commissioner, said an influx of illegal arms in the area in the past few months posed a major security threat.
"For the past few months, we have witnessed a worrying trend in revenge killings. Our intelligence indicates that there have been an increase in illegal arms in the hands of civilians. We will not entertain such lawlessness," said Mr Natembeya.