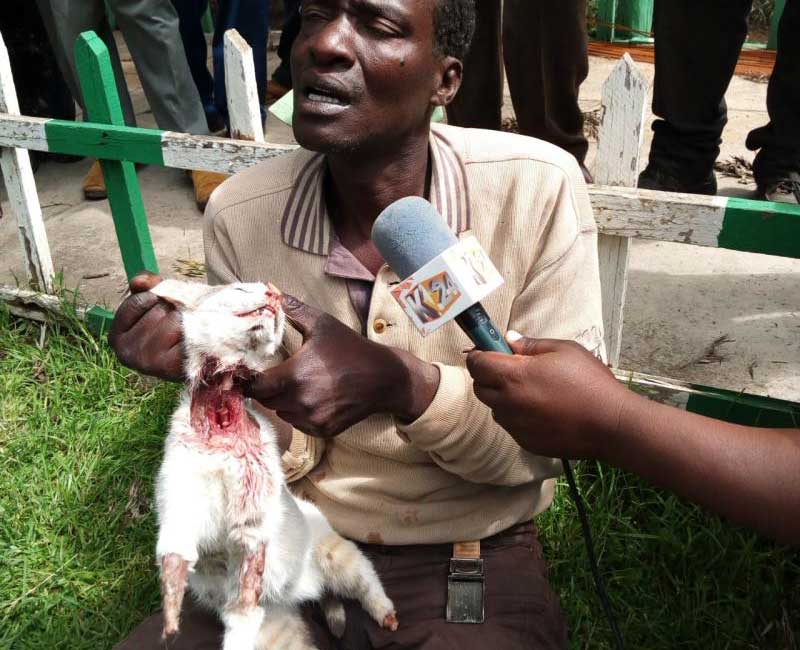 James Mukangi was arrested on June 21, 2018 skinning a cat in an open field belonging to Kenya Railways Corporation in the outskirts of Nakuru town.
Mukangi said he started skinning cats in 2012 and supplying to specific clients who make samosas out of its meat.
He confessed to have skinned over 1000 cats and selling each at Sh500.
Police officers from Ukulima Police Station rescued him as angry residents who had found him in the act continued to stone him.
He was later transferred to Nakuru Central Police Station.
Read More
The act has sent fears among Nakuru residents concerning safety of the food they eat in town.
One person who was interviewed at the scene of the incident said there was no problem with Mukangi selling cat meat since there are many corrupt Kenyans who are looting billions of money to live lavish lifestyles.
"This man is just doing what he can to survive. Until we uphold the rule of law and integrity at all levels in life, let people do what they want then," said a resident who didn't want to be named.