Passengers escape death as trailer bursts into flame along highway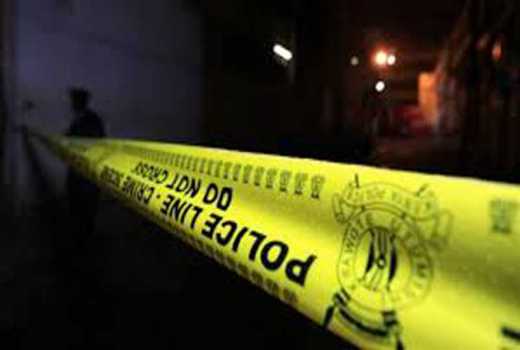 Three passengers escaped death narrowly after a trailer they were traveling in burst into flames along the Nairobi-Nakuru highway following a mechanical breakdown.
The 3am incident near Gilgil weighbridge adversely affected the flow of traffic as motorists sought alternative routes.
At one time, the driver of the trailer and his passengers watched on horror as the vehicle was reduced to a shell as fire fighters failed to respond to their distress call.
The incident came barely two days after passengers were stranded on the section of the road for over four hours after a freak accident involving a trailer.
In the latest incident, the trailer which was heading to Western Kenya from Nairobi broke into fire forcing the occupants to flee for their lives.
A witness Abraham Makori narrated how fire started from the trailers' engine adding that it spread so fast making it impossible to put off.
Makori added that the situation was worsened by lack of water and strong winds which saw the front part of the trailer completely burnt down.
"All the three passengers managed to escape before the lorry was burnt down but the cargo was left intact following the incident," he said.
Meanwhile, residents of Kirima village in Naivasha woke up to a rude shock to find the body of area resident lying dead outside his house.
The body of the smartly dressed man who did not have any physical injury was discovered by his relatives who in turn informed the police.
Soon after the incident, the family cried foul over the death alleging that their kin had been murdered following a protracted land dispute.
A neighbor Jamleck Kimani said that the deceased was in good health adding that his death was shrouded in mystery.
Kimani noted that though the farmer did not have any wound, there were indications of a struggle near the scene of death.
"Police have collected the body and we hope that the post mortem will reveal the death as there are so many unanswered questions," he said.
A senior police officer confirmed both incidents adding that in the Gilgil incident, the wreck had been towed to area police station.
"In the Kirima incident, the body is lying at Naivasha sub-county hospital mortuary and only a postmortem will reveal the cause of death," said the officer.