Dauntless human rights activist Ken Wafula is dead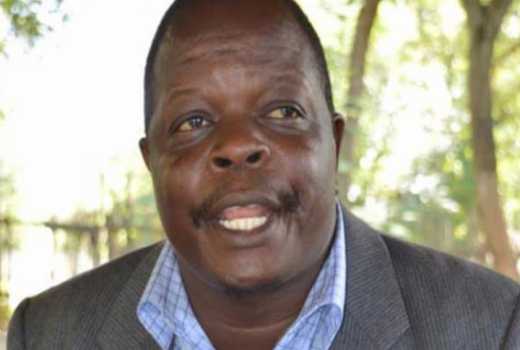 Ken Wafula was pronounced dead at 7am on Wednesday morning at St Luke's Orthopaedic and Trauma Hospital in Eldoret where he had been admitted on Tuesday (January 16) evening.
His Co-Director at Centre for Human Rights and Democracy (CHRD) Kipkorir Ngetich who was with him at the hospital said Wafula was okay and had been at work until Saturday evening.
"Wafula was okay on Saturday; on Monday, however, he said he was unwell. We brought him to the hospital on Tuesday but unfortunately, he passed on this morning," said Ngetich.
According to Ngetich, the doctors had diagnosed him with diabetes and high blood pressure-related complications.
"The doctors told us he might have had the conditions but had not detected them earlier," said Ngetich.
Nick Omito a human rights activist and close friend of Wafula said his comrade did not look well on Tuesday evening when he was taken to hospital.
"He was not talking yesterday (Tuesday) when he was taken to hospital. He, however, has never complained of being unwell for long," said Omito.
Wafula a father of three has been a vocal human rights activist who strongly contributed to the pursuit of justice to victims of the 2007 post-election violence.
His name was synonymous with the International Criminal Court (ICC) cases at The Hague involving six Kenyans.
Wafula 45, a charming yet principled person was also vocal in pressuring police authorities during the investigation of the disappearance abs subsequent murder of Meshack Yebei who was suspected to be an ICC's prosecution witness.
He had severally hinted that influential political leaders were behind the murder of Yebei who he boldly stated was a key witness in the ICC cases.
Wafula had firmly pushed for the ICC cases to continue when Louis Moreno Ocampo was the prosecutor but began taking an about turn after Fatou Bensouda took charge and visited the country.
The activist who has been off the limelight recently has been quietly pursuing other human rights issues in the North Rift and was popular in court corridors and police stations in Eldoret.
The nature of his work and his boldness nonetheless made him make many friends and foes in equal measure.
A notable controversy was an incident where he had a brawl with Kapseret MP Oscar Sudi and had his arm injured.
He claimed the incident was instigated with his involvement in advocating for justice for Yebei's family.
Wafula was also involved in politics and even vied for the senatorial position in Trans Nzoia in the 2013 general elections.