Voter in bid to stop Ntutu's candidacy over academic qualifications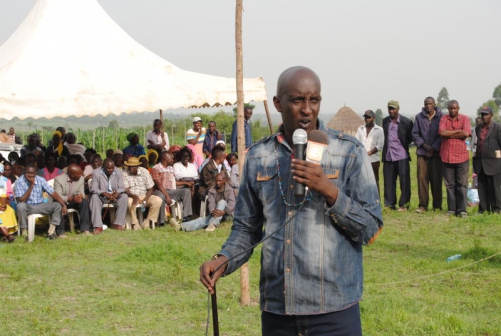 Narok West MP Patrick ole Ntutu's bid for the Narok governorship hangs in the balance after a voter challenged his academic qualifications.
The petitioner, Patu ole Naikumi, argued the MP scored D+ (plus) in the Kenya Certificate of Secondary Education (KCSE), which could not enable him join a university and attain a degree, which is required for candidates seeking governorship positions.
"Ntutu sat his KCSE exams in 1991 at Narok High School and got a mean grade of D+, which was not enough to qualify for university education. There is no evidence that he went to any university recognised in Kenya and that he has a degree certificate," said Naikumi.
The petitioner wants the IEBC barred from accepting Mr Ntutu's nomination certificate issued by Chama Cha Mashinani pending determination of his academic qualifications.
Through lawyer Thomas Ogola, the petitioner submitted that he sought clarification from the Commission for University Education (CUE) whether the MP had a recognised degree certificate but there was no response.
According to the petitioner, allowing Ntutu to contest in the August 8 poll would be unlawful and a violation of constitutional provision on leadership and integrity.
"The people of Narok will be disadvantaged if the academic qualifications of Ntutu are not made public," swore Naikumi.
He argued that Ntutu's High School grades rendered him ineligible for admission in Kenyan universities, and that if he has any degree certificate then it must be proved by CUE that it meets the threshold to be recognised in Kenya.
He accused Chama Cha Mashinani of failing to verify Ntutu's qualifications before nominating him. He wants the party stopped from forwarding his name to the IEBC.
To fight drought, involve communities
According to the latest information from the Meteorological Department, rainfall will be poorly distributed in April, May and June, and this will have a serious impact on agriculture