Mark Too's family seeks damages from Eldoret lawyer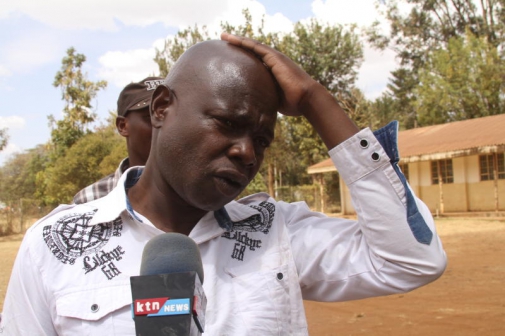 The family of a former nominated Member of Parliament has sued a lawyer who tried to stop his burial.
Mr Mark Too's family wants Eldoret-based lawyer Simon Lilan, who sought orders to stop the burial of the former MP, to pay damages after the court allowed the burial to proceed.
Lawyer Steve Biko made the submission under certificate of urgency Thursday before Eldoret Principal Magistrate Harrison Barasa to have Lilan pay the cost of the suit filed against his clients.
He argued that on January 9, 2017, a court granted the family an order to proceed with the burial after it overturned the previous order sought by Lilan on the grounds that it lacked full disclosure.
In an affidavit, Lilan had argued that Too was assassinated, claiming that the former politician died under mysterious circumstance on December 31, last year at St Luke's Hospital in Eldoret.
Lilan had also dismissed an autopsy report given to Too's family that indicated that he had died of a heart attack.
He also wanted the body exhumed for an independent autopsy.
Biko said the family returned to court on January 12, 2017, for the hearing of the matter, which was adjourned on the grounds that Lilan had failed to make an appearance.
"We have been attending the court in good faith but our colleague had disappeared. And the court was forced to adjourn the suit until the lawyer is found. However, because of his disappearance, we prayed to the court for further direction because the matter was of public interest," Biko said.
Lilan's lawyer, Mr Morgan Omusundi, did not respond to the issues raised by Biko.
The court will rule on the matter on February 21, 2017.
Yala residents don't want Dominion Farms to close
Several residents of the Yala swamp region have defended an American investor who is embroiled in a spat with local politicians after he accused ODM leader Raila Odinga of attempting to extort money from him.