Order issued as garbage collection row hits Naivasha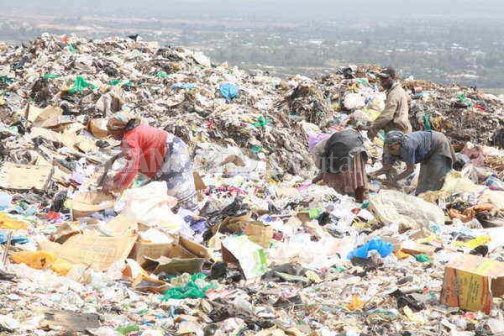 An order has been issued blocking some private companies from dumping their waste at the local dumpsite located in Karai estate following a major row.
The dispute involving several groups arose over the control of the lucrative garbage collection business around the lakeside town.
The bone of contention is the awarding of tenders to new companies by the county government to the chagrin of former players in the sector.
It emerged that senior politicians in the county had an interest in the trade, which involves collecting garbage from various residential estates at a fee.
Garbage Tenders
Issuing the order, Naivasha Sub-County Administrator Julius Nyaata said the law had to be followed after the tender was awarded to the winners.
He said the county government had advertised the garbage tenders but only a handful of companies applied and were awarded the job.
"Some companies that have been collecting the garbage failed to apply for the tender and have continued to operate and charge for their services, which is illegal," he said.
Mr Nyaata said they would not allow the companies operating illegally to continue dumping their waste in the county garbage site.
Illegal Business
"We are seeking the support of law enforcers so that these companies can be stopped from doing business illegally," he said.
The administrator also challenged motorcycle and matatu operators to start paying monthly rates as rehabilitation work on the Naivasha bus terminus had kicked off.
Last month, the operators vowed that they would stop paying rates to the county government until the terminus was re-opened.
Speaking in his office, Nyaata said work on the project had kicked off, adding that the terminus would be ready in a few weeks.
"We have seen a drop in revenue collection from the operators and we're asking them to start paying their monthly rates, which are used to improve the infrastructure," he said.