Tension in Kakuma Refugee Camp as armed robbers kill man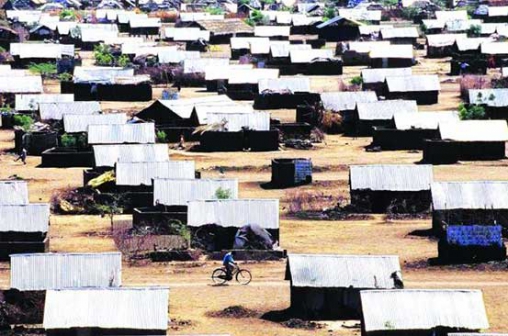 A gang invaded Kakuma Refugee Camp, killed a man and raped his wife and their daughter.
This sparked protests as members of the Somali community demonstrated in the camp causing mayhem. They blamed the killing on the host Turkana community.
"Some armed robbers attacked a Somali household and they raped the mother and daughter. They killed the husband. This made the community angry and that is when they started demonstrating," said Kakuma Ward Administrator Andrew Kalimapus.Q
He added that the demonstrations turned chaotic after the demonstrators attacked women and youths from the host community.
"They demonstrated in the camp and in the process attacked innocent women and youth who routinely enter the camp to sell firewood and charcoal and offer other services to the refugees," added the administrator. He, however, denied claims that there had been deaths during the incident and maintained that calm had been restored following a peace meeting.
"The situation has returned to normal and those who tried to take advantage of the situation to cause mayhem were arrested and taken into custody," he said.
He urged all the communities in the area to remain calm.
"The refugees and the host community leaders held a meeting organised by UN's refugee agency, Government officials and other peace partners marking the reunion of the two communities," said Mr Kalimapus.