Nine killed in early morning cattle raid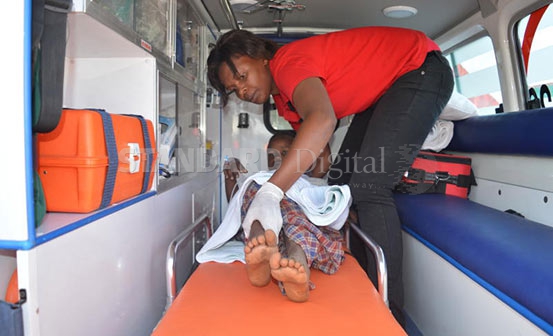 Nine people were killed and many more injured after armed cattle rustlers attacked a village in Marti Baragoi, Samburu County.
Reports indicate that seven of those killed were shot in a gunfight with regular police and officers from the Kenya Police Reserve (KPR) near Chardi Village after stealing livestock.
County Commissioner Mohammed Birik said two villagers, a woman and child, were killed in the early morning raid on Lengeyawei-Nachola Village
"Scores of our security personnel were also injured in the battle that took place after the raid by morans," said the senior officer. Seven people, two of them children, are nursing gunshot wounds.
Authorities recovered 220 cows, 10 camels and nine donkeys after the gunfight.
To restore calm, a contingent of security personnel have been deployed in the area, said Birik who warned leaders against inciting members of their communities to engage in revenge attacks.
"We are on the look out to stop any revenge attacks by the affected communities. We will arrest any leaders inciting members of their community to violence," he said.
Birik said the Government had deployed the newly-acquired armoured personnel careers to the region to curb incidents of cattle rustling.
Specialised treatment
Some of the injured were treated by personnel from the Kenya Red Cross (KRC). The Red Cross said it had treated 10 people, two of them children, who were in critical condition.
Some of the injured were taken to the Baragoi Health Centre for treatment.
"The medical personnel assessed the two patients and concluded they would need specialised treatment and further management in Nairobi," said KRC in the statement.
The KRC, through the Emergency Medical Services, airlifted injured to Wilson Airport before they were transferred to the Kenyatta National Hospital. The two children are now in stable condition.
Samburu County Coordinator Washington Achoka said police officers deployed in the area have recovered 300 heads of cattle stolen during the raid.