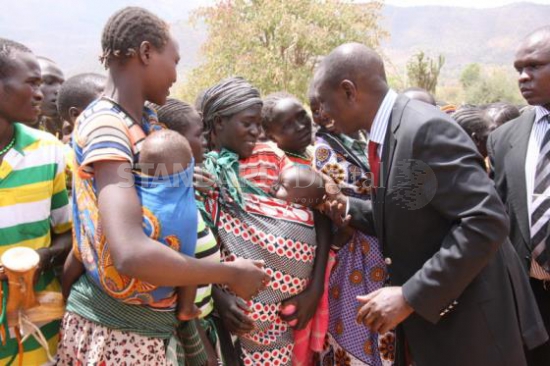 Deputy President William Ruto has cautioned Opposition leaders against insulting others.
The DP said leaders must mind their language, noting that vulgar and disrespective language cannot advance any course but only serves to discredit the authors in the eyes of Kenyans.
Ruto asked the Opposition to respect the President and other office holders, saying insults are symptomatic of lack of ideas.
"Those who are bankrupt of ideas should keep quiet instead of hurling insults at the President and other national leaders. It does not help advance their course," he said.
Speaking at Tipet Primary School in Kapenguria constituency and Kasei Secondary School in in Kacheliba Constutency of West Pokot County yesterday, the DP wondered how such leaders face their families when they get back home after making disparaging remarks against women at public forums.