Kenya Wildlife Service rangers kill poacher in Rumuruti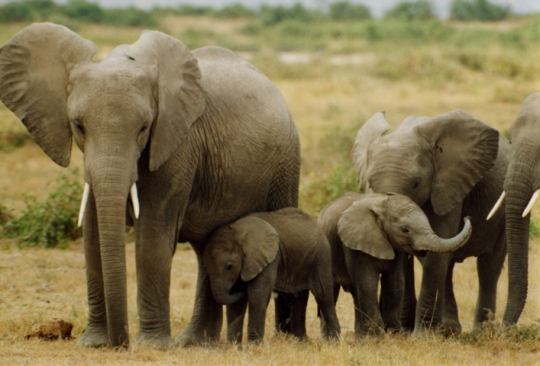 Kenya Wildlife Service officers have shot dead one of the most wanted poachers at Rumuruti forest in Laikipia west.
The poacher is said to be behind a series of poaching incidents within the forest that has left four elephants killed this year alone.
The suspect was in the company of three other accomplices who managed to escape during a fierce shoot-out yesterday.
It is also believed that the suspects escaped with gunshot wounds during the mid-morning incident that took place deep inside the forest.
According to KWS Assistant Director in charge of Mountain Conservancy Aggrey Maumo, there were gunshots heard emanating from the forests prompting Game Wardens from Rumuruti and Nyahururu Stations to move into action immediately.
The officer spent the better part of the Monday night trailing down the suspects and yesterday at around noon, the officers found tracks of the suspects trailing down some elephants.
It was at this time that the suspects discovered that they were being followed and started shooting towards the wardens.
The game wardens also opened fire and a fierce shoot out ensued and it was at this moment that one suspect was shot and killed on the spot.
"They were found in their hide out and it was when they realized that they had been spotted, they started shooting at our officers. That is when the man we have been looking for was shot," he said.
He said that the three suspects were lucky enough to escape in the bushes leaving behind some of their items which they used in carrying out their poaching activities.
Some of the items recovered include a Magnetic Accelerator Cannon of .458 caliber firearm popularly used for killing elephants and rhinos, an axe and a knife, heavy jackets and githeri which means the suspects were spending most of their time in the forest.
Maumo said that four elephants have been killed so far this year in the area and called on all stakeholder to join hands in curbing the menace.
He said the department was committed to curbing the rising cases of poaching and challenged other stakeholders to team up with security agencies to ensure that wild animals were safe in their territory.
He also commended the judiciary of instituting heavy penalties to suspects found with game trophies and poaching related cases.
The incident came a day after another suspect was sentenced to serve a jail term of five years and or pay a fine of Sh1.8 million by a Nyahururu court.