Man arrested for allegedly sodomising 13 minors in school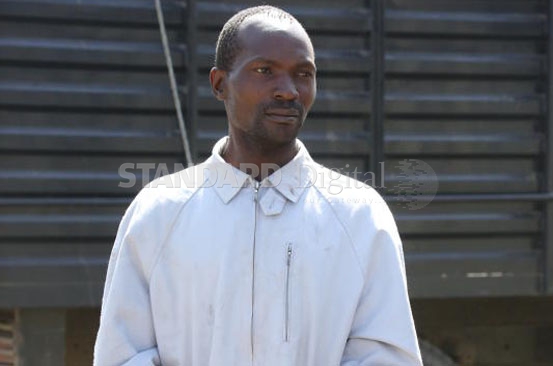 Nakuru, Kenya: Police officers have arrested a 35-year-old man for allegedly sodomising 13 boys aged between eight and 15 in a school at Kaptembwa Estate.
The suspect, who lives alone, is alleged to have wooed the minors to his house over the weekend by pretending he could offer them remedial classes to help them improve on subjects in which they are weakest.
The school head teacher, Linet Maingi, told The Standard teachers noticed the minors were acting "weird" and they informed their parents.
Ms Maingi said the minors used to report to school in the morning tired and could not concentrate during lessons.
"The children used to report to school each day with blood-shot eyes and would sleep throughout the morning. This led us to suspect something was amiss and we alerted their parents," she said.
Maingi said upon interrogation, the minors revealed the suspect had threatened to kill them if they dared report the incident to anyone, including the authorities.
"We find it surprising that the parents had not noticed a change in their children's behaviour. We urge parents to keenly monitor their children instead of leaving everything to the teachers," she said.
The parents received the news with utter shock.
One of the parents asked the police to thoroughly investigate the suspect and take action against him, saying this will serve as a lesson to other people of similar character.
"My child has always been active at home and associated freely with everyone, I was therefore shocked to hear from his teachers that his school performance had dropped drastically only to realise he was being sodomised," he said.
DRUG CONCOCTION
Nursing Officer-in-Charge of Gender Based Violence at The Rift Valley Provincial General Hospital, Teophila Murage, told The Standard the minors said the defiler was using an 11-year-old boy to mobilise others.
Ms Murage said the suspect also used to put a concoction of drugs into tea which he would then offer the boys before sodomising them.
"Some of the boys have bruises on their private parts and are being treated at the centre while the suspect has been taken to a psychiatrist," she said.
The medic said there has been a marked increase in sexual harassment cases among children in the county and asked parents to be more vigilant in their parental duties.