NCPB depots remain operational after Agriculture CS directive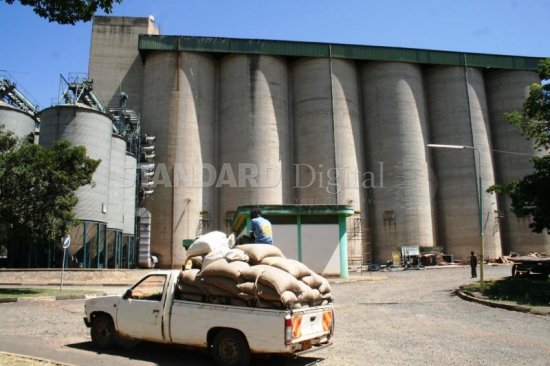 Agriculture Cabinet Secretary Felix Koskei has directed that National Cereals and Produce Board (NCPB) depots remain open and continue receiving maize and other cereals following an outcry from farmers.
Koskei who is out of the country attending a seminar expressed optimism that farmers currently lined up at major depots will have their produce accepted ahead of the farming season expected to begin this month.
"Am aware that maize farmers are still in queues and all depots should continue receiving maize as we wait for the disbursement of funds from treasury," he said in a written communication.
Maize farmers in the North Rift region continued to express their frustrations over failure by the state to accept their produce at major depots in the country.
On Wednesday, they staged a protest outside the National cereals and Produce Board (NCPB) depot in Eldoret after they were told their produce would not be bought.
A number interviewed by The Standard said they did not have alternative source of income to purchase inputs for the coming planting season.
On Thursday, a long stretch of lorries, tractors and pick-ups were still lined up outside the Eldoret NCPB depot, a day after the farmers were told the board would no longer take in their maize.
Kenya Farmers Association (KFA) director Kipkorir Menjo, said they would mobilise farmers into a major demonstration if the government failed to act before the lapse of the four-day ultimatum.
He added that farmers who have been on the queue will not pull out saying: "There is no way the government can tell farmers to go back with their produce".
Menjo added: "There are regions of the country including Samburu that suffer food shortages. It is ironical to turn away farmers who toil hard to support the country's food security".
Samuel Birir, a large scale maize farmer who had been waiting for 25 days to deliver 400 bags of maize said he and other farmers will stay put until the government allocates funds for the purchase of their produce.
During the Wednesday demonstration, the farmers gave the government a four-day ultimatum to allocate funds to NCPB to enable it purchase maize, failure to which they would mobilise farmers from Eldoret, Mois Bridge and Kitale for a major demonstration.
"It is painful for a farmer to spend days and nights for almost a month only to be turned away with produce. Farmers need to sell their harvests so that they can service their machinery, buy seeds and fertiliser, fuel and meet other costs for the coming planting season," stated Kimutai Kolum, a large scale farmer.
Kolum expressed fear that farmers may be forced to reduce their production acreage in the next planting season if the government fails to purchase their cereals.
Edwin Kemboi, a youthful maize farmer said farming is the only source of livelihood for majority residents in the North Rift due to the scarcity of employment.
"There are no jobs and farming is the only sector that we rely on for income. The government should not frustrate farmers by allocating minimal funds for the purchase of produce," said Kemboi.