Dilemma: My younger sister has taken over my bedroom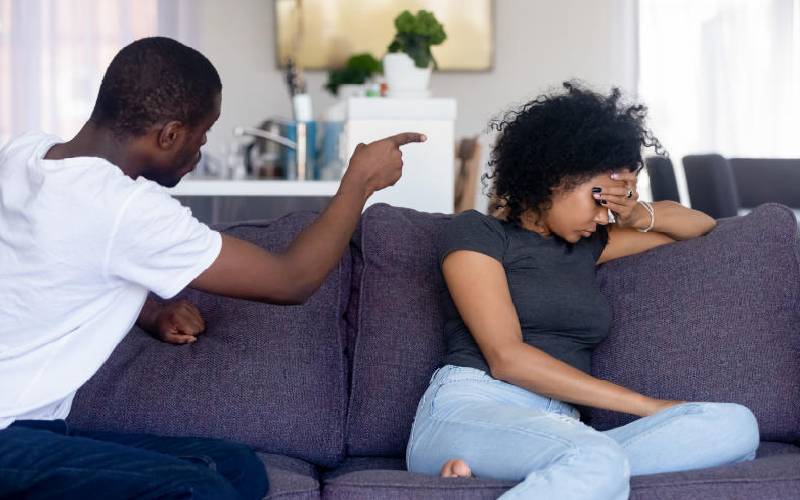 My name is Marion. I'm 34 years old, living and working in Nairobi.
I am married, and a mother of two. I recently discovered that my husband is secretly seeing my younger sister, who lives with us. She is a university student.
I happened to bump into mobile money messages on my husband's phone. For like three months now, he has been sending my sister money, sometimes up to Sh30,000. Recently, our son was ailing, and we'd exhausted our insurance limit. I asked him for money to take the child to the hospital, he said he didn't have any. One of the mobile money messages show, around that time, he sent my sister Sh17,000.
I feel betrayed by both my spouse and blood sister.
I'm yet to confront either of them. I fear losing my marriage, at the same time, I don't want to cause a rift between my sibling and I. What should I do?
Kenyans' advice to Marion
Aggrey Mboya told Marion never to allow her sister closer to her hubby, adding that Marion is to blame for what is happening in her marriage.
Jean Joza Ommurembo told Marion to start afresh because she had lost the lost your marriage.
Aaron Mukiiri told Marion to forgive the two and pray for them to change, adding that it is only through believing in God that she will get her marriage back.
Victor Isogol told Marion to send back her sister to the village to stop them from seeing each other.
He also told her to involve her parents in advising her sister to respect her marriage without involving the randy husband.
To avoid all these send back your sister to the village, and tell your parents to advise your younger sister accordingly."
Isogol also told Marion to approach the parents of her husband and let them talk to their son.
Doreen Shann told women not to fear losing a marriage, adding that if it doesn't work for them, they should take a walk.
She told Marion to move on because the husband has moved on and no longer cares about their marriage.
"If someone can have the audacity to spend on a woman who is not his wife and fail to pay for his child's medical bill is not worth anything."
Essy Kariuki told Marion to think about herself and her happiness because both her husband and sister don't deserve her attention after what they have done.
"Both your husband and sister aren't worth fighting for because they didn't think about you when they started, the only thing you should be careful not to lose is your sanity and happiness," she said.
Anthony Mutinda warns Marion and women against staying with their sisters, adding that it is the beginning of a failed marriage.
"My sisters should not spend a night at your place. They come in the morning to visit their sister then they leave in the evening. Case closed," he said.
Boresha Kilimo said the rift between Marion on one hand and her sister and husband on the other is so huge to an extent he is not bothered about their child's health.
"Confront these people very calmly but firmly until you get to the bottom of it all. Work on rescuing your family from self-destruction," adds Kilimo.
Hazael Shem, another Kenyan advised Marion to use her sister to get favours from her husband because it seems she has lost her husband to her.
"How about asking your sister for a loan of Sh15,000 tell her it's urgent then during pay time, tell her to get it from your husband."
Expert's advice
Pwani University Sociology Lecturer Prof Halimu Shauri Shauri advised Marion to gather courage and talk to the husband over the matter, adding that even if she chooses silence, the relationship is headed the wrong way.
"She should call a spade a spade for even if she keeps quiet, mutual respect between her and the husband has ceased," he said.
The lecturer said if Marion does not act, she will soon develop mental health issues such as anxiety, depression and death, of self or any of the parties involved.
He said the action of the husband is a telling sign that the marriage is over and that the more Marion accepts that and think of her next cause of action the better.
"Once your husband repeatedly gets intimate with your blood sister or any other woman, it seems he is done with you, it is an abuse of the highest order."
Prof Shauri said for a marriage to be stable, there must be trust and honest communication.
He said Marion's relationship has changed from that of equals to a master-servant one due to the breakdown of communication.
The don also cautions couples against marriages where one party has the economical means while the other party is entirely dependent, saying they are prone to abuse.
"The woman is unable to speak out after her discovery because it seems the husband is the breadwinner and the wife a recipient," he said.