Relationship Dilemma: I'm split between marrying my fiancé or child's father, help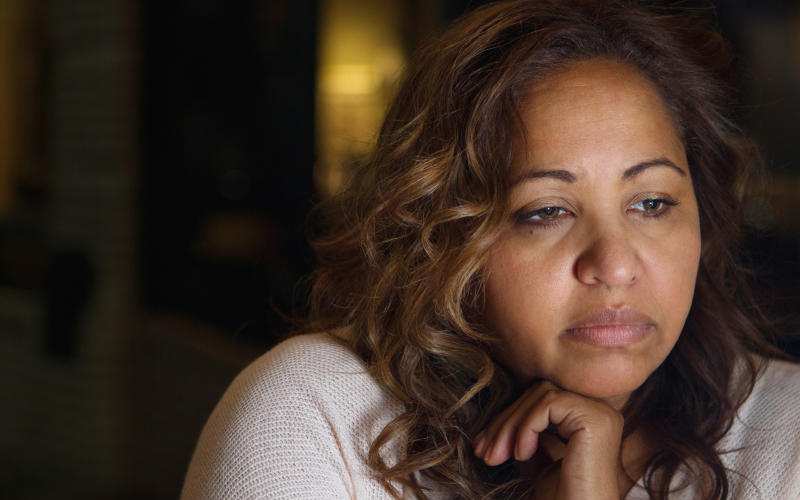 On Wednesday, August 25, The Standard received, on Facebook inbox, a relationship dilemma from one of its readers. We sample some of the advice shared by Kenyans, and also an expert's opinion on how the reader can come out of the confusing situation.
Every Wednesday mid-morning, The Standard will be publishing on its verified Facebook page (Standard Digital) a relationship dilemma sent to us via our Facebook inbox.
If in need of relationship advice – from an expert, or are seeking to get Kenyans' opinions on a certain confusing relationship situation – send us a message via Facebook, with the title 'Relationship Advice', and we will escalate the message to the appropriate respondents. We guarantee you dignity by hiding details that could lead to your identity being known or exposed.
Anne* from Nakuru County is our first reader to seek relationship advice through the documented channel. Below is her dilemma, posted on our Facebook page on Wednesday, August 25:
Hello, 'The Standard',
My name is Anne. I am a 33-year-old mother of one living and working in Nakuru. My son is 7 years old. His father left us when the boy was only 2. I was devastated because I was not ready to be a single mum. But I accepted my fate. It has taken time for me to learn how to trust and love again. I later met a man who loves my son and me very much. However, two weeks ago, my son's father reached out saying he wants to be present in the boy's life. I told him we're now okay, and he can keep the support to himself. In a subsequent text message, he said he was still in love with me.
My dilemma is I thought I had moved on but I realised I still have feelings for him. On one end, there's my fiancé, who loves and provides for my son and me adequately. On the other end, is the father of my son, whom I would say I love more between the two men. My fiancé is planning to officially visit my parents later this year. My child's father promised if we reunite, he will marry me. What do I do? I'm confused about who to commit to between the two men.
KENYANS' SAMPLED FEEDBACKS:
Eliud Mureithi: Anne, you should embrace 'moving on. At 33, the phenomenon should be clearer. You can't afford to allow your ex-spouse to waste your time anymore. He'll come back and leave you more heartbroken, with a testimony to tell.
Nyakwar Oracha: If you accept your child's father back, you'll lose your current spouse and later on, the man you'd have chosen. I don't think anything has changed about your child's father to warrant a reunion.
Hilda Ndungu: Speaking as a woman, in your situation Anne, it's not about who you love, but who loves you. Commit to the person who cares about your feelings and well-being.
Collins Peter Collo: Stick with your current partner. He seems genuine and will make you happy. Go back to your child's father at your own risk. He might be out to leave you pregnant for a second time.
Hamisa Zaja: My dear, count what's in your hand. If someone left you before, he can do it again. If your ex-lover was truly interested in marrying you, he'd have done it before. What stopped him from doing that back in the day? Many a time, we grow in love. This feeling that you call 'love' is going to throw you back into the pit, and your current partner won't trust you for a second time.
Winnie Jepsie Chebon: Anne, your ex-partner will leave you for a second time.
Willy Kiplangat: The answer lies within how he has been treating your son after he abandoned you. Be careful with that fellow (former spouse). It would be devastating if you go back to him blindly. Pray for God's intervention.
Charity Ndighila: Moving on is not easy. However, you have made too many steps to allow yourself to fall in love again. Step into the new change and embrace it. The truth is our hearts tend to love what hurts us. So, embrace the new guy and allow the new you to come out.
Anne Gachuhi: If you go back to the boy's father, chances are high he'll get you pregnant for a second time and leave you. His time was up. He's now bent on ruining your entire life.
Pius Kaloki: Your son's father is not honest. Please, block him before you get pregnant by him, again.
EXPERT'S ADVICE:
Dr Karatu Kiemo is a sociologist and lecturer at the University of Nairobi.
Hi Anne,
I would advise you to forget about your past and concentrate on your present. There is a famous Kikuyu saying that states: 'the disease that recurs is what kills you. It is normal for people in love to break up and reunite. However, in your case, you have managed to move on, based on your statement. Though you might still be in the healing process of healing from your previous heartbreak, getting into a new relationship is a clear sign that there's a direction you wanted, or want, to take. I'd advise you stick to that plan. You haven't revealed the reasons for your break-up with the child's father, but I believe they must have been major to necessitate a split. My question to you would be: 'what if you get back together with him (child's father), and the same thing that led to your break up in the first instance, recurs? Your current man loves you, from your statement, and above all, he loves your son. I'd advise you to choose him over your ex-spouse because when you go against that, chances are high that regrets would be in the offing for you.