Funky Pinky
PULSE
By - | January 11th 2013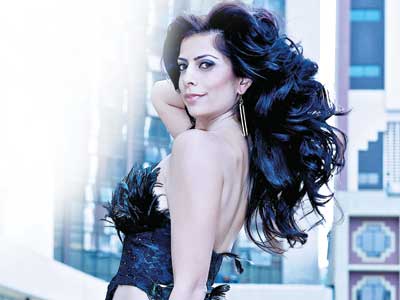 Pinky Ghelani
Pinky Ghelani is a top-notch radio and TV presenter, writer and editor. She has also dabbled in acting. Currently, she is the talk-of-town for her new TV show Fashion and Style. Shirley Genga finds out how she has managed to keep afloat — since 1999 — to become one of the trusted names in the entertainment scene
Oozing a social happy-girl demeanour, Pinky Ghelani made her debut in the local entertainment arena with gusto.
Young and ambitious was she and with such an eloquent voice, soft charming tone and adorable stature, the media space was hers for the taking from that first day she stepped into Capital FM.
"Oh goodness, you are taking me back to forever ago," she jokes, reminiscing about her humble beginnings. A thin grin wades across her lips livening the interview into a cheery chitchat?
"I started out on the Beeb in the UK and then got a call from Zain Verjee when I got back to Kenya. She asked if I wanted to join Capital FM. The rest is history. Wow! How time has flown by," she charms.
"I work with some great people in radio at that time. I got trained by John Wilkins and Phil Mathews," she recalls.
Even though she remained on air for about a year, it was after she was crowned Miss India Kenya in 2000 that she finally broke into public limelight. To date, she is the most popular former Miss India Kenya crown holder.
With her newfound fame, Pinky became a household name in urban Kenya with her Late Night show becoming a big sell.
"I then got the mid-morning shift. From there I did some Saturday Breakfast shows, some early morning weekday shows and then Lunchtime shows. Being at Capital FM gave me an awesome media experience. In 2002, I moved to Kiss FM for about a year and, then, was back at Capital FM. I have some fantastic memories of life Lonrho House (Nairobi — home to Capital FM)," she remarks.
Notably, The Fuse mid-morning show, which she hosted alongside Italia Masiero, was her favourite.
"I loved being on radio no matter what segment it was. Italia was a good laugh. We were able to bring about laughter on air. I remember the show was all about being real as opposed to planning it through scripts," she explains.
In-between radio, she got the opportunity to be a television host at East Africa TV for about a year (2002-2003). And after six years in radio during which period she was voted Chaguo La Teenies Awards best female radio presenter (2001-2002), she decided to bid radio goodbye.
"I felt it was time to leave. I was exhausted. There was too much politics being played (at work) too and I was not cut for that. It was time to move on."
She then moved on to print and made contributions to Cosmopolitan Magazine, South Africa, before being appointed editor for Drum East Africa in 2009.
"Working with Drum was a lot of fun. I like challenges and I love the media. I was glad to be given the opportunity to work on such a great brand. The transition from radio to TV and then to print was interesting," notes Pinky, who is now a celebrity in her own right and an entrepreneur running an events and brand development outfit, The Pink Company.
Besides, Pinky, a go-getter and philanthropist, is the editor of a new publication — Home and Living — owned by Carole Mandi Media.
It has not all been a smooth sail to the top. As fame and fortune opened doors for her in many fronts, soon, negative publicity came calling and Pinky started paying the cost of celebrity hood.
At first, it was a catfight talk with Wahu who was then dating Nameless. In fact, Wahu's hit single Sitishiki is widely believed to be a diss track provoked by the love fling — a thing none of the three parties has never openly admitted.
"I have heard many rumours about me but I guess when you are in the media and in the limelight you are bound to be spoken about. They say you have as many reputations as the people you meet. Gossip is good. Your haters keep you relevant, propelling you to success," she jibes.
The Nameless love vibe soon died and in the picture was Raj Sehmi. In 2006, Pinky and Rah went public with the affair and in 2007, the two tied the knot in a colourful ceremony that made it into showbiz headlines. In the September of 2010, the lovebirds got a baby girl — Ariyana.
"Ariyana is the joy of my life. I love interacting with her and learning from her. Being a mommy is the best thing that has ever happened to me," she concludes.
Kibaki pledges to support police
President Kibaki has assured the National Police Service Commission that the Government will give all the support required to tackle the emerging security challenges.