Nomination losers 'shouldn't vie as independents'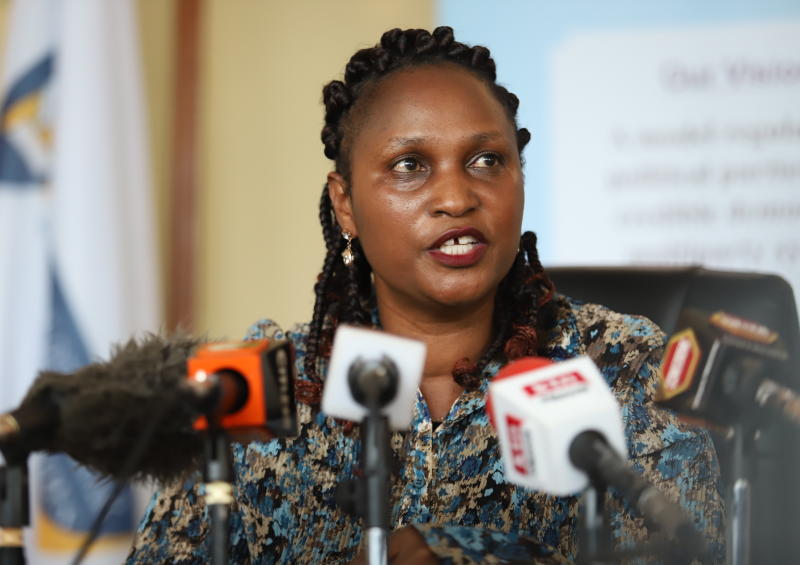 The Political Parties Registrar Ann Nderitu has maintained that it is morally wrong to allow nomination losers to vie as independent candidates.
Although Ms Nderitu notes that it is the right of every Kenyan to seek an elective position, she says allowing losers to go it alone trivialises the purpose of outlawing party hopping.
"The main intention of party hopping was to institutionalise our political parties and to have members to have faith and to ascribe to party ideologies, but this is rendered nugatory when we allow losers to go it alone in an election," she said.
Ms Nderitu noted that although the MPs removed a clause suggested by the Independent Electoral and Boundaries Commission that sought to block losers from vying as independents, there was need for future review of the law.
"There is no essence of blocking party losers to other parties while at the same time giving them a chance by allowing them to be on the ballot under the guise of Article 85," she said.
According to the registrar, the 14-day window that allows losers to resign and enrol as independent candidates should be scrapped so that such candidates and political parties present their nominees on the same day.
"By this, there would be no window for people who have been denied nominations to become independents and there will be equality of treatment of candidates," said Ms Nderitu.
"If you don't believe in political parties then don't join one in the beginning and if you subscribe to a political party ideology, you should support the winner and continue selling the party manifesto."
Under the Political Parties Amendment Act, members had until March 26 to have registered in their preferred political parties, while the parties had until April 9 to submit their membership list to the registrar.