Ngirici: Why I regret investing my valuable resources in Ruto, UDA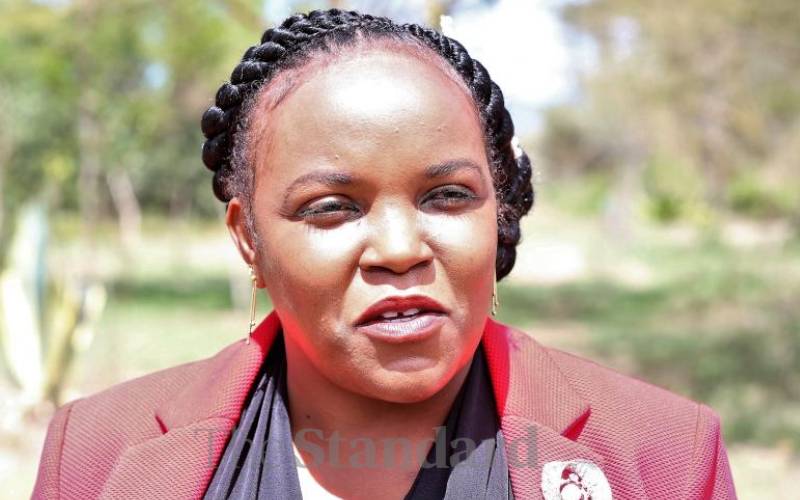 Kirinyaga Woman Representative Wangui Ngirici has quickly learnt that one can never quite bank on loyalty and honesty in politics.
Ngirici's Damascus moment appears to have come after her biggest political nemesis, Governor Anne Waiguru joined Deputy President William Ruto's United Democratic Alliance (UDA).
It is the developments since then that Ngirici's says has made her begin to weigh her political options.
In a phone interview with The Standard yesterday, the 43-year-old MP talks of how she spent millions of shillings to help build UDA from scratch, and fought many battles to popularise the party in the county. She is now ruing the day she went flat out to do so.
Ngirici talks of her commitment to the party, which saw her convert her 'Ngirici and Sons Rescue Team' offices to UDA county offices. Such moves, she believes, showed the zeal and loyalty she had towards Ruto and UDA.
The rescue team was run like a parallel devolved unit and would also be used to drive her governor aspirations.
The rescue team offered free services to residents, including provision of water, healthcare and ambulance services.
It had youthful men who dressed in red overalls, who could answer any distress call from a resident. The group had a fleet of vehicles, including ambulances and other service utility vehicles. The cars have since been branded with UDA colours.
"Only tricksters exist in the world of politics, loyalty is a mirage and ambiguous. I don't even want to remember how much I have used to build the UDA party in Kirinyaga from scratch but I'm young in politics and still learning," Ngirici said.
Among the biggest lessons the first-term MP has learnt is that she will never commit or hold divergent views so intensely.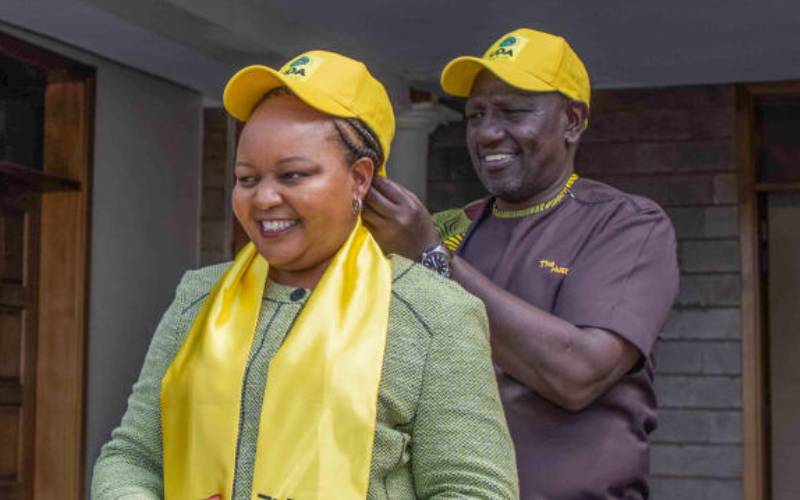 Ngirici says she has now changed her view on President Uhuru Kenyatta's decision to work with his rival turned biggest political friend Raila Odinga.
"The president only got a new friend who was his political arch-rival. The move calmed the country and the protests became a thing of the past. I am now no longer bitter about the move since Waiguru's defection opened my eyes," Ngirici said.
She said although it would be tricky for her to join the Handshake team, she will repackage herself to her people and face them to explain her new political lessons.
This is the first sign that the woman rep, who was once perceived to be in Ruto's kitchen Cabinet, has differed with the DP. While she has changed her mind about the Uhuru/Raila handshake, Ruto is on record telling residents of Rift Valley that by greeting Raila, Uhuru betrayed the DP.
"Isn't it an insult and contempt of the highest order for the president to act as if Jubilee doesn't have anyone else to lead it that he had to bring the opposition to lead the government?" Ruto posed two days ago while addressing a rally in Kedowa, Kipkelion East Constituency.
Ngirici rose to fame in 2017 General Election due to her flashy and flamboyant campaigns, complete with helicopters and luxury vehicles. Ngirici became a household name since her husband too was at the centre of her political journey as her campaign manager.
Waiguru's entry to UDA has confronted Ngirici with tough choices of whether to leave the party she claims to have helped build from scratch or to turn her back to it and chat her own political destiny.
In a past event, she said she was not "tethered to the party like a goat", adding that if UDA was to ditch her for Waiguru, she would still move on.
It is a possibility that she has in recent days had to increasingly contend with.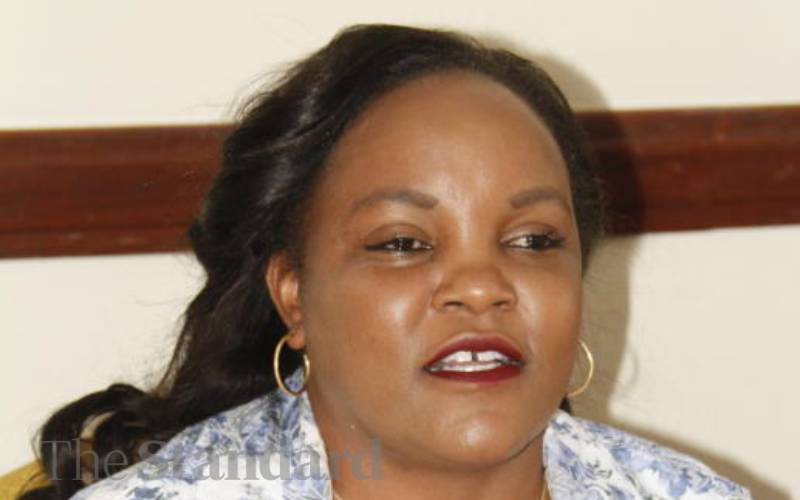 "I'm still taking a back seat and seeking to know what is best for me and for the people. I'll make my decision once and make it known," she said but maintained that Ruto was free to endorse Waiguru if he so wished.
"I no longer peg my hopes of being elected governor to Ruto. I entirely depend on God and the people of Kirinyaga," she said before switching into her local dialect to stress her point.
"Andu a Kirinyaga matihakagwo macuru (Kirinyaga people do not entertain being smeared with porridge)."
Ngirici has also sworn to never accompany Ruto in his presidential campaigns, saying from now henceforth, she would concentrate on capturing Kirinyaga governorship and that she would only move out of her constituency to help a colleague.
"You will never hear or see me climbing a campaign truck conducting presidential campaigns. I will concentrate here (Kirinyaga) and that is why I will attend his (Ruto's) meeting in the county on Sunday mainly because it's within my jurisdiction and area of representation," she said. The lawmaker however said she has made her stand known to Ruto who has not made efforts to bring her onboard.
She was however quick to add that she harboured no grudges since the DP would work with the leader who got the party certificate.
The MP said her close family and friends empathise with her over the decision by Ruto to welcome her sworn political rival into UDA.
Ngirici now believes she has come of age to advise fellow politicians never to be too harsh against their opponents since those they defend could actually forget them when they rise to power, despite standing with them through thick and thin.
Before joining politics, Ngirici and her husband Andrew lived a quiet life. But she has had to roll with the punches since joining politics, learning quickly along the way how to balance her roles as a wife, mother and politician. Ngirici does not shy away from speaking her mind while her husband has been known to respond to his wife's critics.