DP William Ruto: What I'll do to revamp Big Four agenda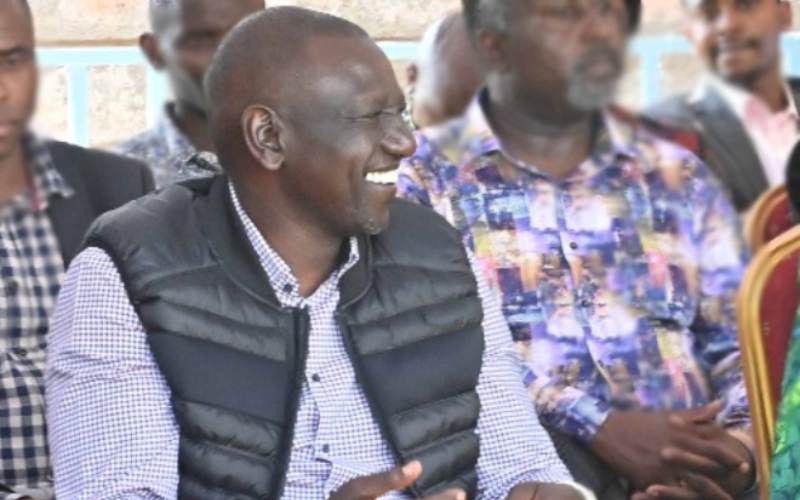 Deputy President William Ruto has promised to set aside Sh100 billion for the implementation of the Big Four Agenda if elected president next year.
The DP made the comments while on a tour of Saba Saba, Murang'a County, where he addressed residents shortly after a church service at Saba Saba PCEA.
Ruto said the implementation of the Big Four agenda that he and President Uhuru Kenyatta came up with stalled because of the March 9, 2018 handshake.
"We had the Big Four agenda when we were elected. It included the creation of employment, boosting agriculture, and the Universal Health Care (UHC). The plan we had initially was sabotaged by the handshake which led to the split of Jubilee," he said.
Then posed a question, "Jubilee is no more because of him (ODM Leader), right?"
According to Ruto, the current regime failed to fulfil its promises because of the confusion brought by the handshake and the subsequent proposed Constitutional amendments.
"He (Raila Odinga) said nobody can stop reggae and forgot there is God in heaven. Despite him wasting our four years with the BBI, we will fulfil the big four agenda next year when am elected," Ruto added.
He also promised to cushion Small and Medium Enterprises (SMEs) with Sh50 billion yearly to protect them from getting into unnecessary debts.
His sentiments made reference to President Uhuru's Mashujaa Day speech that revealed over 14 million Kenyans were blacklisted on Credit Reference Bureau (CRB) because of debts.
"We planned the operations of this government with the President. The rest of them have no idea what our plan is all about. They have no network or plan," he added.
The DP, while drumming up support for his Bottom Up economic model, took credit for successful government projects in the county, and promised more when elected president in next year's polls.
The President and his Deputy fell out shortly after the head of state came into an agreement with ODM leader Raila Odinga, his main political competitor in the last two elections.