Big shots who shaped Coast politics but are now out of scene
So many notable faces from the Coast who dominated the political scene some years ago seem to have fallen off the radar.
These are politicians who called the shots in the region and determined who got elected.
But now, many of them have either retired from active politics or kept a low profile from public life. They can pass unnoticed, as they conduct their private businesses while some have dedicated their time to social welfare activities and charities in their communities.
Others have occasionally come out of their hideouts to try their luck in politics, but after suffering defeat, they retreat to their cocoons.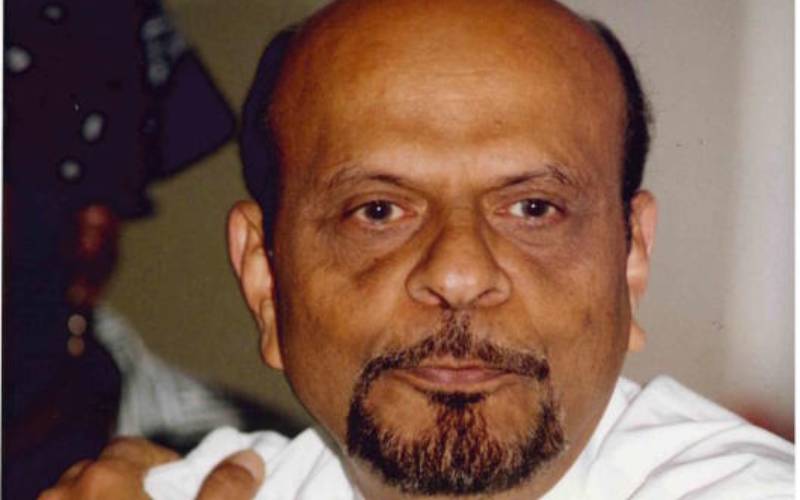 One name that was synonymous with Kanu campaigns in the 1980s and 1990s was Mohamed Rashid Sajjad (pictured). He is said to have been the financial muscle behind the extravagant Kanu campaigns at the Coast.
Campaign cash
Politicians from all walks of life from the region would line up at his private office in Mombasa every election time in the 1990s to collect campaign cash, and Sajjad had the final say over how much each politician would get, even the senior ones.
Sajjad, who at one time served as nominated MP and was once a Kenya Ports Authority (KPA) chairman, has retreated to his Milly Glass and Milly Fruit factories and other businesses in Mombasa. He disappeared from the political scene following the retirement of President Daniel Moi in 2002.
His son, Mohamed Rashid, who also runs the family businesses, told The Standard that the politician was well but out of the country.
"Mzee has travelled overseas and will be away for a while. He is expected to be back home (in Mombasa) by end of this month," said Rashid.
Sajjad was a close associate of businessman Mohamed Bawazir, who also had a huge influence on Coast politics.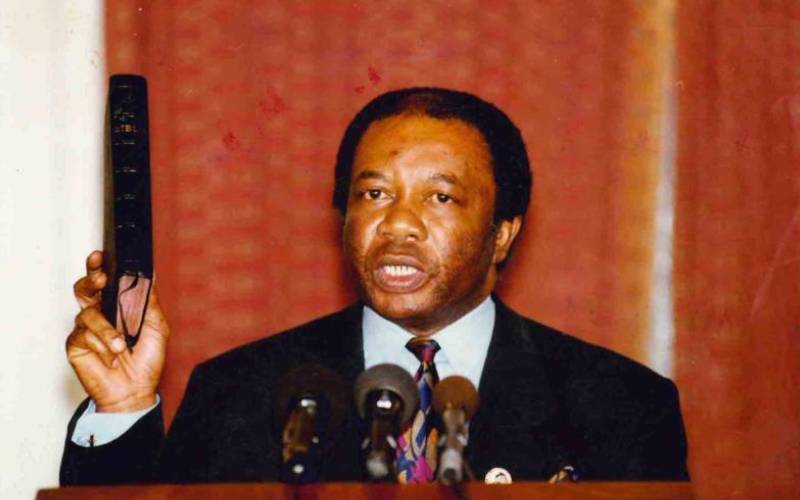 Noah Katana Ngala, one of the longest-serving Cabinet ministers in Moi's government, spends his time quietly as chairman of the Kenya National Library Services.
Ngala, who shuttles between Coast and Nairobi as he engages in private businesses, has disappeared from the national limelight since the 2002 elections when he lost his Ganze parliamentary seat to Kilifi Kenya National Union Teachers (Knut) branch official Joseph Kahindi Kingi (now deceased).
The man who served as chairman of Coast Parliament Group for two decades has tried many times to recapture the Ganze seat in vain.
When reached for comment last week, Ngala could neither confirm nor deny that he was still in competitive politics.
"I am in Nairobi at the moment. We will need to sit down and talk about my political plans," he said.
Two weeks ago, Ngala joined Transport Cabinet Secretary James Macharia and Kilifi Governor Amason Kingi during the launch of construction of the Sh2 billion Bamba-Ganze-Kilifi town road at Ganze.
Like in his heydays, Ngala has stayed away from controversy.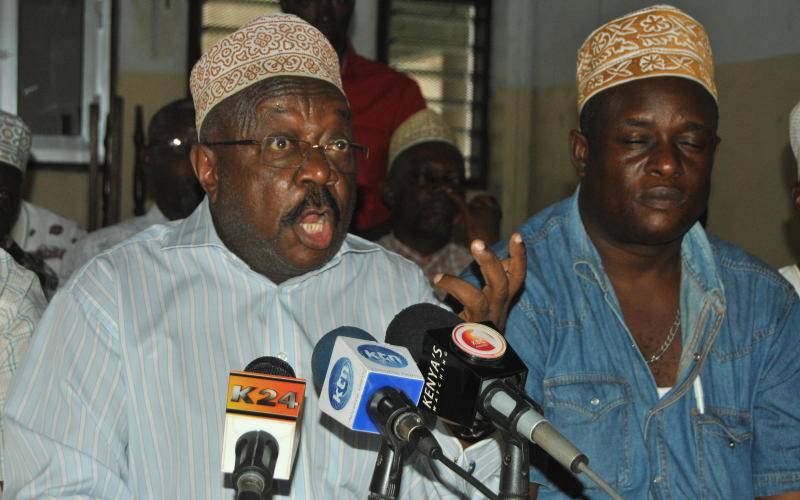 Former National Heritage Minister Suleiman Shakombo retreated to his private businesses after losing the Likoni parliamentary seat to Masoud Mwahima (now deceased) in 2007. However, he says he has not quit politics.
The man who won the seat in 1997 on then newly-founded Coast-based Shirikisho Party of Kenya (SPK) has been fighting to recapture the seat.
In 2017, Shakombo vied on a Wiper ticket and lost to Mishi Mboko of ODM who dislodged Mwahima of Jubilee from the seat.
For a while now, Shakombo, who is a former district commissioner, has been recuperating in Nairobi. He told The Standard that he could not tell whether he will be in the race next year.
"I have been sick for a while now and I need time to recover before I can talk about politics," he said.
Shakombo caused political drama when he served as MP and Shirikisho party national chairman in 2002, after he defected to Kanu with several officials, dealing the outfit a major blow. He later moved to Narc prior to that year's General Election and won the Likoni seat.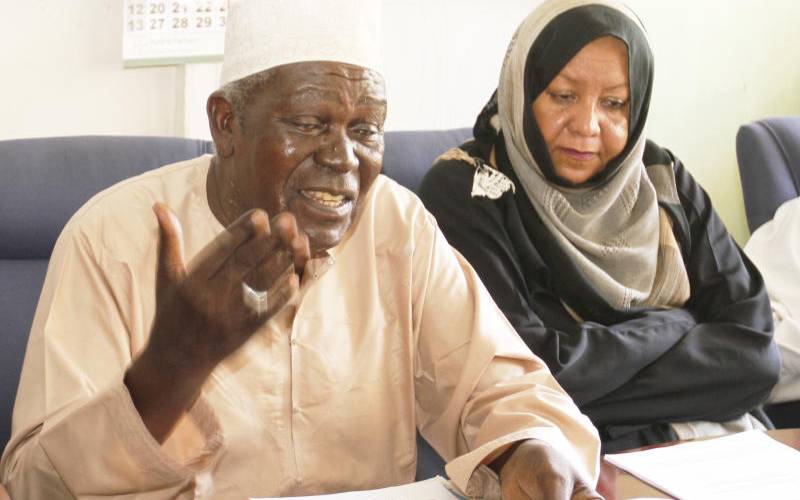 Another unforgettable name is Mohamed Jahazi, who fought many political battles with former Cabinet Minister and long-serving Mvita MP Shariff Nassir, now deceased. Jahazi has since retired from politics and settled for social welfare duties. He served as assistant minister for Health.
Jahazi, who served as Mvita MP between 1969 and 1974 when he lost to Nassir, is now chairman of the Mombasa County Council of Elders, which advises the government and community on various matters.
The politician, who was an ally of founding President Jomo Kenyatta, was among four councillors who represented Africans in Mombasa during the colonial era and was later nominated a special member for Kanu. He credits himself with the building of Tudor Sub-County Hospital.
"I have now retired from active politics and my role is now advisory and to champion peace," said Jahazi, who is also a farmer in Kwale County.
Former Mombasa Mayor Rajab Sumba, who waded through controversies after falling out with Nassir and government officials, said he went to exile for five years from 1988 when things became hot.
The former Majengo councillor served as mayor between 1974 and 1982 when he was dislodged from power for what he terms as his spirited defence of house owners against landlords who did not want to sell their parcels to the former on Mombasa island.
Landlords ganged up
"I fought historical land injustices at Floringi, Kidogobasi, Guraya and Majengo areas and I was succeeding. Then landlords ganged up and called a meeting in a south Coast hotel, then dished out huge cash to councillors who removed me from office on claims I was an ally of former Attorney General Charles Njonjo, who was then accused of plotting against the government," Sumba said.
He was replaced with the then Port Reitz Councillor Ahmed Mwidani. Sumba, 79, is currently the coordinator of the Mombasa County Council of Elders and heads peace efforts and alternative dispute resolution, particularly on land matters.
Sumba said he stayed on until 1988 when he fled the country following constant harassment by authorities.
"I went to work for a United Arab Emirates project as managing director in Burundi where I sought asylum. I returned to the country in 1994 when things were better after the repeal of Section 2A of the Constitution," he said.