David Ochieng and Nicholas Gumbo team up against ODM ahead of 2022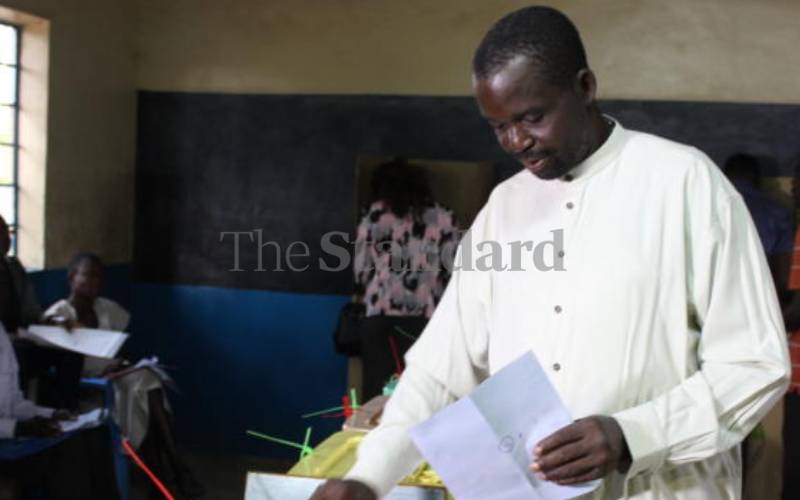 Ugenya MP David Ochieng has made good his threat to give ODM a run for its money in next year's elections.
Elated by his party's victory in 2017 Ugenya by-election where he beat the ODM candidate, Ochieng said his Movement for Growth and Democracy (MDG) party would sponsor former Rarieda MP Nicholas Gumbo for Siaya governor seat.
Ochieng, who resigned from ODM citing frustrations from the top leadership, successfully filed a petition in court after ODM's Chris Karan was declared winner in the 2017 General Election. The Court of Appeal upheld the High Court decision that nullified Karan's election. Ochieng beat Karan in the ensuing by-election.
Ochieng said MDG will field candidates in a region perceived to be an ODM stronghold to allow for ideas to be tested, adding they would only spare the presidential seat because they support ODM leader Raila Odinga.
He said this will set a ground for the best candidates to be elected.
"Gumbo will compete against an ODM candidate in Siaya County. We will also have candidates for other seats. Luos are known to fight for great ideas in this country and even politics. In the coming polls, I want to assure you again that MDG will field candidates against ODM," said Ochieng.
He spoke on Saturday at a funeral in Ukwala, Ugenya Sub-county.
He said it was illogical that ODM was campaigning for Raila nationally, but had plans to force a governor on Siaya residents.