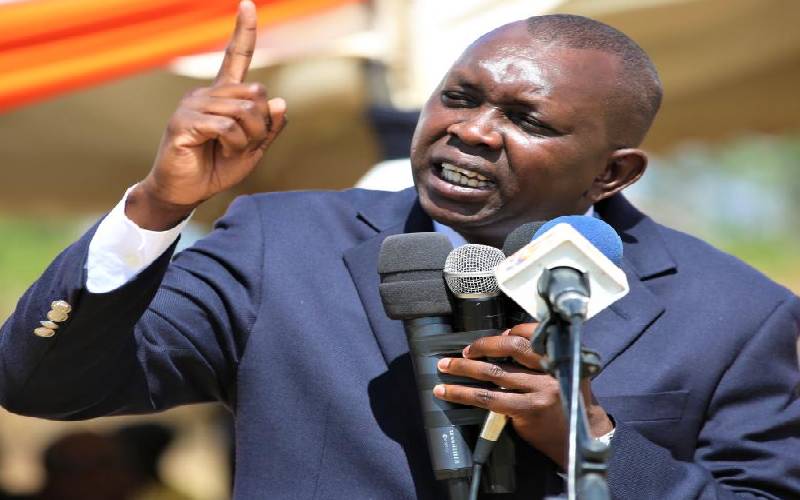 Kapseret MP Oscar Sudi has taken to social media to brag about his social and economic achievements on the back of scrutiny into his academic papers.
Sudi is currently in court seeking to defend the credibility of his KCSE and diploma certificates.
So far, the courts have been told by examination officials that the lawmaker forged the two academic documents, allegations he vehemently denies.
It remains unclear, however, how the said-academic paper illegalities weren't flagged, when he was being cleared by the IEBC to run for the Kapsaret parliamentary seat in the 2013 and 2017 general elections.
IBC returning officer Bernard Mulati while testifying in the case said he was not aware the MP had forged his academic certificates while clearing him in 2013 until investigations proved otherwise in 2016.
Taking to his Facebook page on Thursday, October 28, Sudi said: "it would take some people with undergraduate and master's degrees 300 years to achieve what I've been able to accomplish so far."
Sudi said he has lined up tens of witnesses, who would help prove the authenticity of his academic certificates.
The legislator is optimistic that he would overcome the court hurdle and defend his elective seat in the 2022 General Election.
In the lawsuit against him, several witnesses have since stated that Sudi did not sit KCSE in 2006 or enrol for a diploma course in business at the Kenya Institute of Management (KIM) in 2007 as claimed by him.
The court heard that Highway High School, where Sudi said he wrote the 2006 KCSE exam, "does not exist in the Ministry of Education records".
The Kenya National Examinations Council (KNEC) also said that the KCSE certificate that Sudi holds is fake.
The Kenya Institute of Management, on the other hand, said the diploma certificate that Sudi holds bears the admission number of a female student, Scholastica Achieng, and the certificate serial number of a male student, Elkana Kimutai.
The case continues on November 17, 2021.