Polls agency directs political parties to submit nomination rules by Monday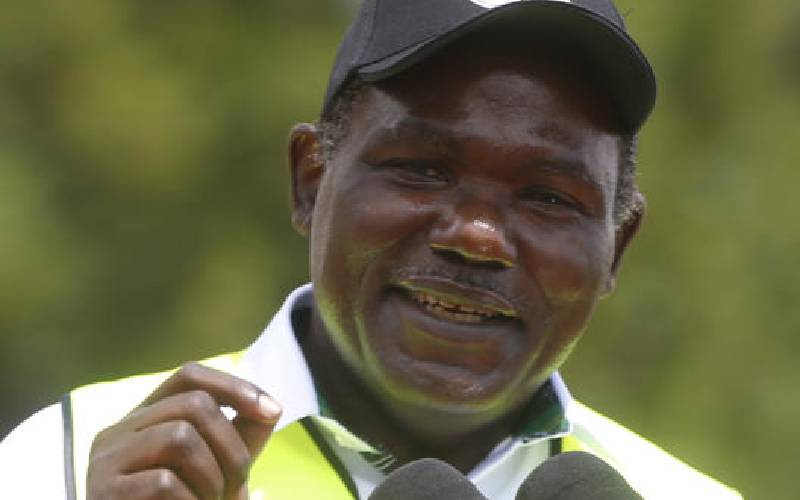 The Independent Electoral and Boundaries Commission (IEBC) has introduced a raft of new guidelines to political parties on the submission of nomination rules.
According to the commission, political parties have until tomorrow to submit their party nomination rules for review.
The guidelines were released on Friday even as political parties, including President Uhuru Kenyatta's Jubilee, Deputy President William Ruto's United Democratic Alliance (UDA), Raila Odinga's ODM, and Musalia Mudavadi's ANC, are all expected to conduct party primaries between January and May 26 next year.
IEBC chair Wafula Chebukati said that the nomination rules must strictly comply with the Constitution, the Elections Act, the Political Parties Act, the Elections (Party Primaries and Party List) Regulations, 2017, all relevant laws and be in accordance with the Party's Constitution.
"Pursuant to the Commission's published Elections Operational Plan and the provisions of Section 27 of the Elections Act, 2011, all political parties intending to participate in the 2022 General Election are required to submit their Political Party Nomination Rules to the Commission by close of business Monday October 18, 2021," stated Chebukati.
The guidelines also stipulate that the party nomination rules should prescribe the process by which political parties nominate candidates for nomination in accordance with Article 88 (4) (d) of the Constitution and as guided by the Elections (Party Primaries and Party List) Regulations, 2017.
The nomination rules delivered by an authorised official to the IEBC headquarters shall be the rules as deposited with the Registrar of Political Parties governed by the provisions of Section 9 and paragraph 19 of the Second Schedule to the Political Parties Act.
"Political Party Nomination Rules which do not adhere to the Applicable Rules and Guidelines shall be rejected," added the statement.
Political parties were handed a breather by the IEBC when dates for primaries were pushed forward by 95 days.
The development comes against the backdrop of a move by the commission to extend the timelines for political parties to conduct their primaries.
Earlier this month, Chebukati announced that the commission had reviewed its election operation plan first released on June 15, which decreed that the exercise be conducted within 34 days.
Initially, political parties were to conduct party primaries, resolve intra-party disputes and submit names of candidates between April 16, 2022 and May 19, 2022 (34 days).