Ruto: I don't mind AP security, they can even bring G4S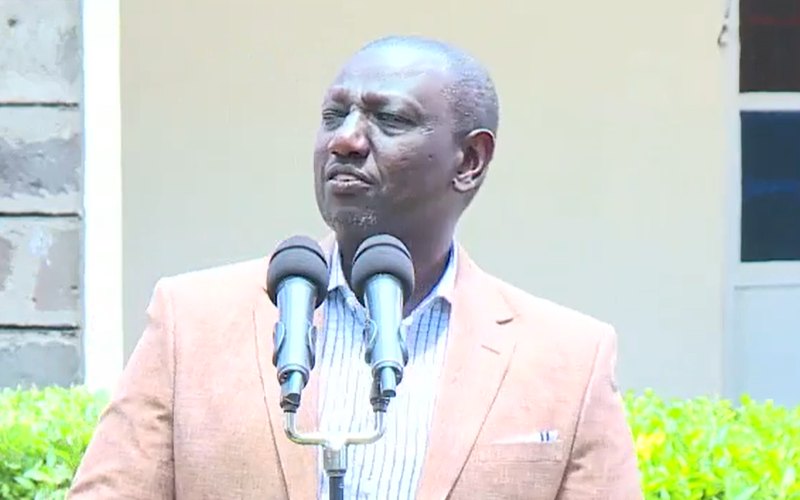 Deputy President William Ruto has trivialised the recent re-deployment of the elite General Service Unit (GSU) security officers from his official Karen residence terming the matter as being of least importance to the country.
Speaking after attending a church service at St Augustine Catholic Church Bahati, Nakuru County, the Deputy President said he had no problem being guarded by the Administration Police.
"If the GSU have work to serve Kenyans elsewhere for instance those troubled with cattle rustlers, then they [APs] can assist me at home. And if the APs are also needed elsewhere, they can even bring G4S to my home. I have no problem," Ruto said in loose Swahili.
The DP also urged his fellow politicians to shun petty politics and focus on solving the problems facing the people.
"Let us not waste time talking about non-issues and leave petty politics of who is more senior than the other. That does not help in solving the country's problems," he added.
On his resignation from the government, Ruto said he was going nowhere adding he will stay there to fight for and defend the needs of the low-income earners.
"When I decided to go for the seat [Presidency], I knew power means solving problems of wananchi. I also knew that when trying to help the poor you can face challenges. I was not elected to sell ice cream, but to solve the people's problems," he said.
"It will be a betrayal to those who voted for me and the president if I ran from the government they chose us to serve in. If I ran from my problems how will I solve the people's problems? Millions have no work, lack business funding and if I run away as their DP, where will they run to?" he posed.
Ruto's sentiments come just days after his GSU security at Karen were withdrawn and replaced by AP officers.
However, senior government officials maintained that it was a normal routine and that there was no cause for alarm.
Prior to this, President Uhuru Kenyatta had in a meeting with senior journalists dared his deputy to quit the government on grounds that he was praising and criticising it at the same time.
"I have an agenda that I was elected on. The honourable thing to do if you are not happy with it is to step aside and allow those who want to move on to do so then take the agenda to the people," the president said.