Bunge Chronicles: MPs should do away with criminal records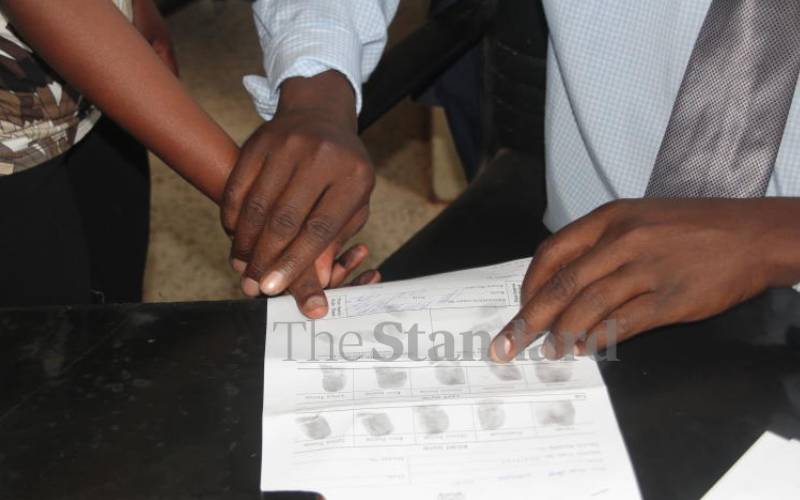 Wednesday morning. Bunge's sitting began with the usual scare of a possible quorum hitch, given our wahesh always have better things to do outside the chamber.
That was settled when the bell-ringer implored the wahesh roaming about the precincts of Bunge, eager to earn some sitting allowance, to walk in briefly and set the ball rolling.
Everything thereafter would have ordinarily been routine, but some brilliant Kenyans had a request for their representatives. Led by Ms Susan Gachango, they petitioned Bunge to white-wash criminal records for crimes older than five years.
The petitioners also wanted MPs to save them from having to produce Certificates of Good Conduct when seeking jobs. Their argument was simple; seeing their criminal records reminded them of their "remorseful past", which no one – except politicians – enjoys having to bog them down.
What better place to take their grievances than Bunge? For starters, it is the job of MPs to make laws. They do an impressive job, unlike others who often run into null and his brother void. Granted, they, too, know what it feels to have null and void tear into laws they have made, some under instructions from above.
Secondly, Bunge is among places that welcome past offenders – thieves, allegedly – with open arms and without judgement. Other places that welcome criminals include other public offices – the mantra being the more you steal, the higher you scale the political heights. The opposite may be a fact.
Unlike the outside world, which insists that a criminal must reform, Bunge – allegedly again – makes looters out of thieves, teaching some the secret code to opening public coffers for the sole purpose of heaping what they find onto their waistlines. Further, the august House is claimed to offer an assurance that one would never get caught if they master a loyalty pledge different to the one every Kenyan learns and forgets in primary school.
And if they are 'caught', they can always claim their community was targeted and must fight back by electing them into an office that involves larger coffers. The petitioners had argued that most offenders – unlike some politicians, reportedly – had paid for their crimes, and it would be unfair to punish them twice by denying them opportunities courtesy of their criminal history.
The MPs agreed with the petitioners and queued up to regurgitate what they had said about the double jeopardy ex-offenders face. All those who contributed spoke as though committing a crime was a foreign concept, referring to third person individuals.
But Emurua Dikir's Johana Ng'eno knew not all of them were clean, referring to himself as a "potential criminal", owing to his frequent run-ins with the law.