Shabbir: He entered politics by chance, now he is unshakable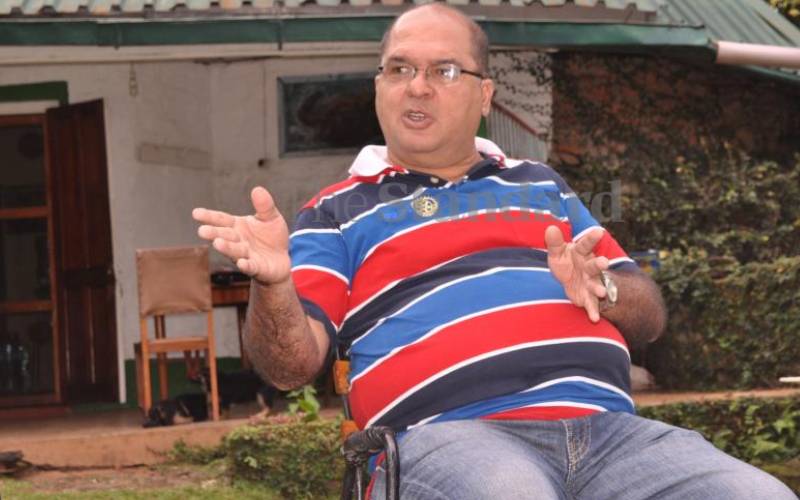 His entry into politics was unintentional. He had to quit a well-paying consultancy job in Nairobi and little did he know that it marked the beginning of a journey to greatness.
Today, Shakeel Shabbir is serving his third term as Kisumu East MP, having reclaimed the seat as an independent candidate in 2017 after he lost in the ODM primaries.
Now 57, Shabbir says he still has a couple of years to serve. This means his name will be on the ballot in next year's elections, still as an independent candidate.
Shabbir has kept the 'sons of the soil' mumbling, and burning the midnight oil in a bid find a formula to beat him, but he is confident that his entrenchment in the villages will make it hard for them.
"Any time I present myself for election, I start with 50 per cent of women votes, while my competitors start with zero votes. I will only quit politics when the people I serve say it is enough," he says.
Shabbir's political journey began in 2000 when he was working at SSA Associates, a management consultancy firm he co-founded with friends in Nairobi.
While chatting with a neighbour, he commented on the poor state of Kisumu.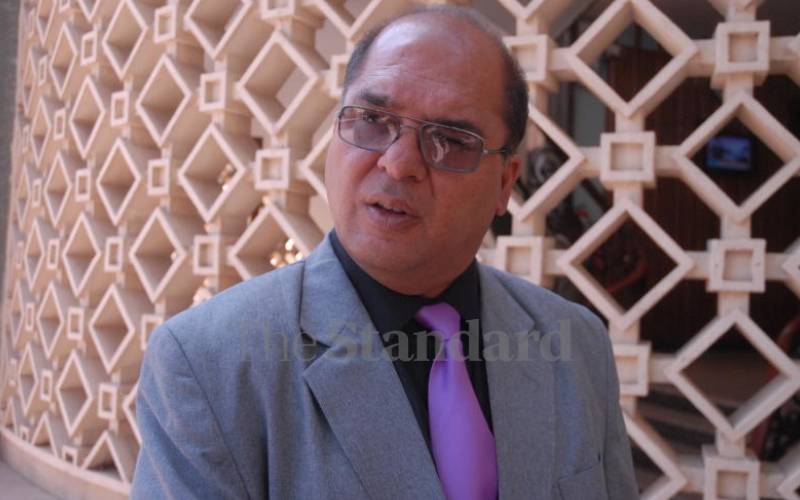 Being a businessman, he had seen Kisumu's business potential, but was feeling that the town was facing numerous challenges, especially on planning and infrastructure.
"It happened that the neighbour was an ally of Raila Odinga and when Raila visited him, he brought me in and revisited the comments I had about Kisumu," says Shabbir.
The lakeside town was approaching the 100th anniversary, and then Mayor Ogendo Ponge had just died.
Elected the mayor
Shabbir says after he repeated his sentiments, Raila threw the ball back to him, asking him to take over the mayoral position and actualise his dream of making Kisumu attractive to investors.
After back and forth consultations with friends and family, Shabbir accepted to be nominated to the municipal council, and was soon elected the mayor.
"I was to be there for only six months to prepare Kisumu for the 100th anniversary," he says.
However, when the term ended in 2001, he was re-elected to the mayoral position, which he held until the 2002 General Election.
He then went back to his consultancy work in Nairobi but maintained close relations with Raila and worked for Liberal Democratic Party (LDP) in the finance department.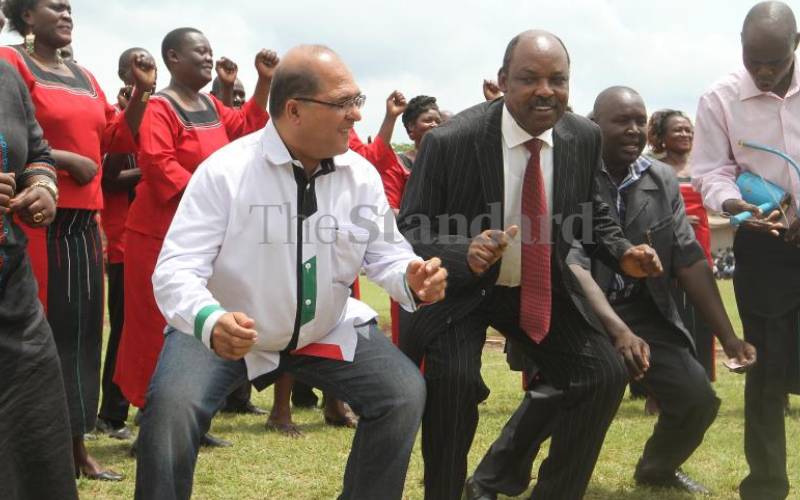 In 2004, he was again approached by Raila and asked to return to Kisumu, an offer he tried to reject, but later accepted after the intervention of then Vice President Moody Awori.
He was again nominated by LDP and elected mayor.
He, however, served for a short period before his predecessor, Otieno Karan, moved to court to challenge his nomination.
"Otieno won the case, and I got a court order that my nomination was illegal, hence I had to quit," says Shabbir, adding that it was during this period that he began to understand politics.
He says one day, his friends asked if he would be willing to run for Kisumu Town East parliamentary seat in the 2007 General Election.
After consultations, he felt there was a lot of pressure from the people of Kisumu, especially those who had seen his work as the mayor.
"When I was the mayor, I built Jomo Kenyatta Sports Ground, a number of sanitary ablution blocks and worked on drainages and many other projects," he says.
Responded positively
Come the primaries, he won the ODM ticket, and subsequently the main election.
In 2013, the constituency boundaries were redrawn, creating Kisumu East Constituency which covered the rural areas of Kolwa, Kajulu and parts of Manyatta slum, while Kisumu Central covered the urban areas.
"I got delegations from Kajulu and Kolwa who asked me to move to Kisumu East, and I responded positively," he says.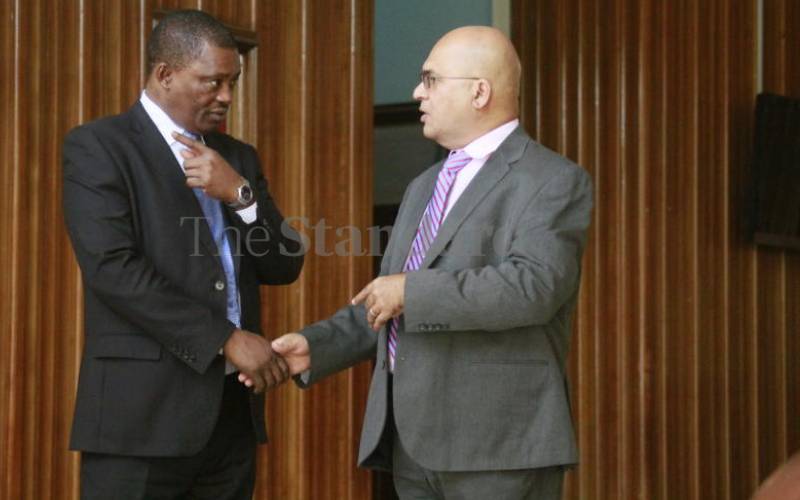 He won the seat in 2013 to serve his second term as MP.
"It was not easy. I had been rigged out in the primaries, and I was almost joining Ford Kenya as my people had demanded that I had tocontest. I later managed to get the ODM ticket."
In 2017, Shabbir faced the voters again, and claims that he was rigged out in the ODM primaries, but this time, he chose not to fight.
He resigned from the party and went to the ballot as an independent candidate, winning the seat with over 30,000 votes against his ODM challenger, Nicholas Oricho, who got over 20,000 votes.
Shabbir has now vowed never to return to ODM, and with next year's General Election drawing closer, he is working towards defending the seat as an independent candidate.
"Once a bird escapes from the cage, it cannot go back," he says.
He adds that this decision does not mean any disrespect for Raila, his political master.
"The first person I called when I won was Raila Odinga, and I assured him that I was still behind him, in and out of Parliament.
"He was positive and assured me of his support, and I have shared the podium with him many times after that election," he says.
Appeared confident
When The Sunday Standard caught up with him at his National Government Constituency Development Fund (NG-CDF) office in Kunya, the father of six appeared confident, saying his political strategy has never failed him.
His secret, he says, is to deal with his constituents directly.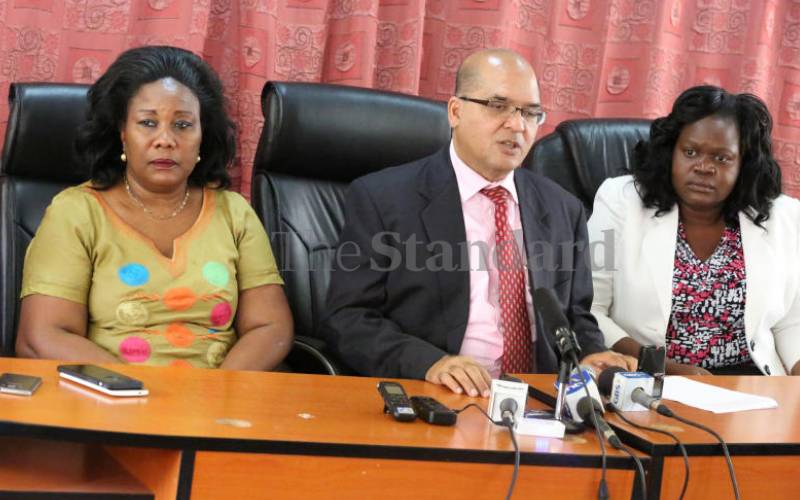 While in the office, everyone who wants to see 'Mheshimiwa' is allowed to get to him directly, and when he is in the villages, he meets the people in their homes.
"I do not put my trust on people acting as links between me and the electorate.
"I do not have village mobilisers. I go to the people in their homes, and meet them there and listen to their needs without this scam of people acting as their representatives," he says.
He is famously referred to as 'Onyango Wuon Mogo' (Onyango the flour donor), a name he got from due to his philanthropy.
In every funeral in his constituency, he delivers two bales of maize flour, 20 kilos of rice, Sh2,000 and other kitchen foodstuff.
"I have lived with these people, and I know some of their immediate needs. I spend about Sh150,000 every weekend on funerals alone," he says, even as he reiterates that he has to integrate this with development, focusing on rural roads, schools and bridges.
"I give at least Sh6,000 to everyone in secondary school who applies for bursaries and Sh10,000 for those in universities and colleges. I provide financial cushion to people with hospital and mortuary bills, as well as those with personal needs."
As the election season draws closer, Shabbir says he is getting ready to defend his seat, adding that a number of delegations have been approaching him to go for Kisumu governor's position, but his answer is a 'No'.
Road to Baringo's majestic boiler
Lake Bogoria is no doubt a remarkable place to visit. For starters, there are those hot springs and steam jets that combine mystery with beauty txczxc