Former Mombasa Gubernatorial aspirant Suleiman Shahbal has ditched Jubilee Party for the Orange Democratic Movement (ODM) party ahead of the 2022 General Election.
His move comes less than a decade since he quit the party, after losing the ODM nominations to Governor Hassan Joho in 2013.
In a video posted on his official Facebook page this afternoon, Shahbal, who was addressing the Mombasa Luo Focus Group, expressed his interest in succeeding Governor Joho whose second term is ending in the next 13 months.
In his speech, Shahbal rallied his support behind ODM leader Raila Odinga urging his audience at the forum to consider Raila's presidential bid in 2022.
"I support 'baba' Raila because he has suffered for the people of Kenya. It is because of him that we have the Constitution, multi-partism and even the proposed changes in the BBI," he said.
"This man has paid for our democracy with blood, sweat and tears. That is an undisputed historical fact," he added.
The businessman also pushed for unity between Raila and Kalonzo, adding that he would be happy if he saw the duo at the helm of the country's leadership.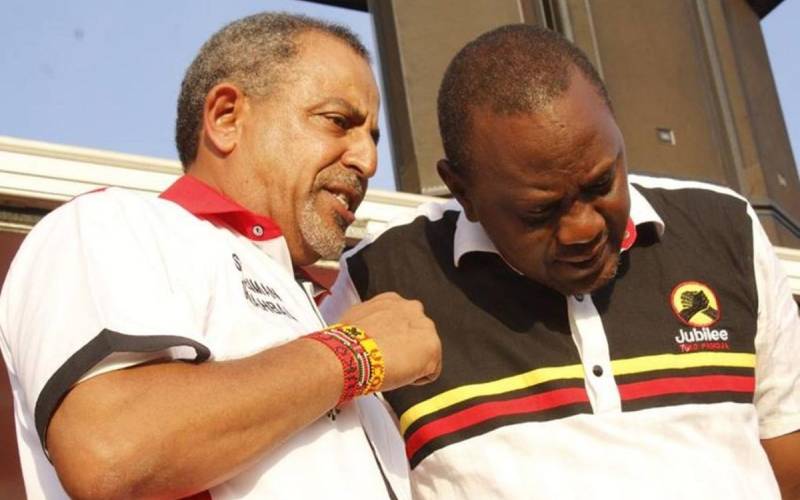 His sentiments moved the charged crowd that applauded and cheered him as he made his about-turn remarks.
"I was in ODM in 2013 then left after competing with Joho in the nominations and lost to him. I went to another party [Jubilee] but I am back home," he said.
In 2013, Shahbal shocked his supporters when he defected to UDF from ODM, and then to Wiper Party, all in a matter of weeks.
He moved to Wiper on January 19, 2013, after three of his agents were allegedly roughed up by ODM supporters at the height of the contest for the orange party's nomination.
During the 2017 General Election, Shahbal was an ardent supporter of the ruling Jubilee Party.
Governor Joho and Shahbal, former rivals, have recently developed a special political relationship that has sparked a debate on the county leadership's succession battle in 2022.
In the last few months, the two have exhibited political bromance in public, with Shahbal rallying Jubilee leaders and the Mombasa business community to support Joho's plan to combat Covid-19.
Shahbal, a former fierce critic of the governor, is now a great supporter of Joho's plans in the war against Covid-19, frequently praising him for "innovative ideas to combat the crisis".
Political analysts say the two leaders' bromance has mutual benefit as Joho seeks to enter national politics while Shahbal is keen to take over the governorship seat in 2022.
In the last two elections, Joho and Shahbal spent colossal sums of money to battle for the Mombasa governorship seat and drum up support for their preferred presidential candidates.