Mutula Kilonzo Jnr is a great asset - ODM's Orengo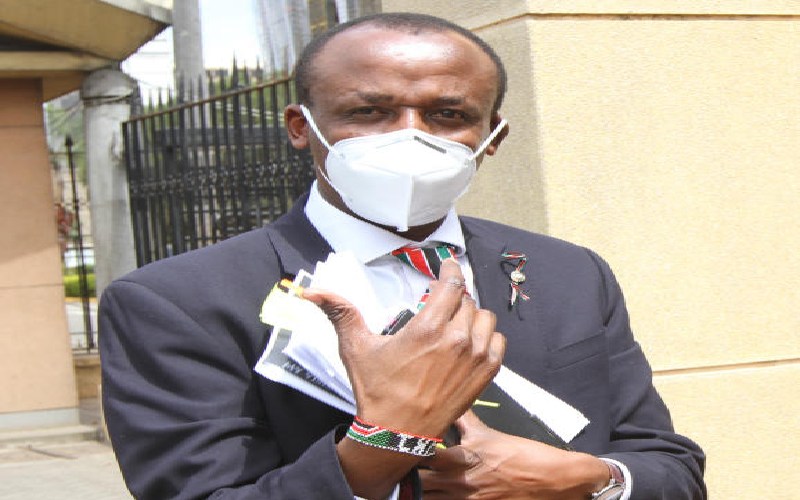 The Orange Democratic Movement has dismissed claims that Wiper's Makueni Senator Mutula Kilonzo Junior is next on its de-whipping purges in the house.
The party said Mutula is a great asset and a great debater in the house who is committed to all of his responsibilities.
While speaking on KTN's NewsHour Wednesday night, Siaya Senator James Orengo refuted the claims that Mutula would be dewhipped in the same fate that befell Kakamega Senator Cleophas Malala.
He said Malala, who did not hold any leadership position in the Senate, was to serve in the position of the Deputy Minority Whip for a period of one year.
"Malala is not being true to himself. All along he knew that we had a written agreement that he would serve in that position for one year but we allowed him to serve more than that," he said.
Last month Malala was ousted from the position by the NASA senators and replaced by Kilifi Senator Steward Madzayo.
The move came after the Senators' Parliamentary Group met at Parliament to deliberate on Malala's ouster.
Malala was accused of gross misconduct and mischief in the recently concluded Matungu parliamentary by-election.
But Orengo dismissed this claim saying the sitting Matungu MP was an ANC member and it should not be misinterpreted to look like ODM was fighting to retain its seat.
"Wetangula's case was a unique one because he was the only one in the Senate. A lot of issues were being discussed by ODM group where he was not a member and it became somehow difficult for him to come along," he said.
Orengo said initially the NASA coalition had agreed that if it ascends to power, Wetangula would be given the Deputy Prime Minister position.
But since the plan did not work, it became difficult for the coalition to abide by the pre-election pact and had to find a way to accommodate Wetangula as a co-principle in the NASA coalition.
"We had looked at the constitution and agreed that Wetangula would be the deputy prime minister, but as a country, you understand we still have big challenges in implementing pre-elections pacts," he said.
Orengo said the reason Mutula Kilonzo Junior is viewed as a great asset because he does a great job in whipping members regardless of their party affiliations.
"He is a committed member in all the committees that he represents the coalition in like the finance and the legal committees," he said.