Abdul, the unlikely politician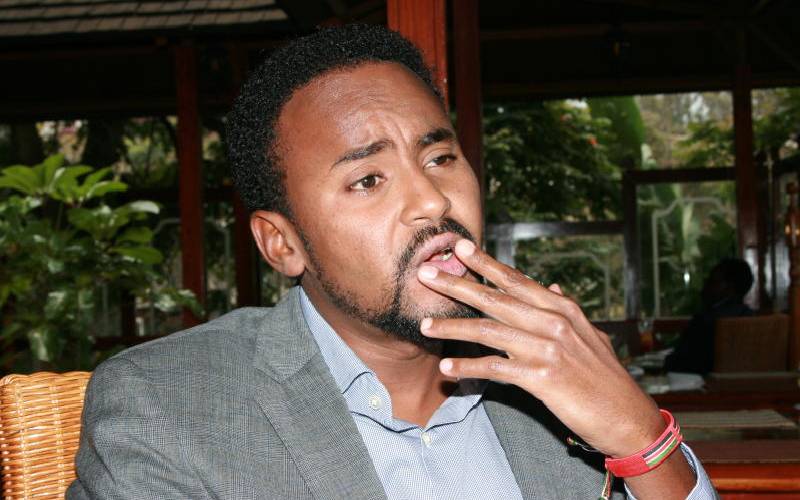 Abdulkadir Mohamed Haji (pictured), Senator-elect for Garissa County, carries the hopes of residents who looked up to his late father, Garissa Senator Yusuf Haji.
"Some people expect me to fill the shoes of my father, but it is not an easy task," the 46-year-old said in an interview yesterday.
He is modest in his concession that it will not be easy for him to follow in his father's footsteps.
He will also have to put up with being known as the younger brother to Director of Public Prosecution Noordin Haji.
But he came out of the shadows of the two men in a spectacular way in 2013, as the Westgate Shopping Mall hero.
Abdul risked his life and entered a place people were running out of after it was attacked by terrorists.
That is the most enduring image of him that Kenyans have.
The terror attack killed 67 people and some of the survivors owe their lives to the heroics of Abdul.
He emerged from the bloody shards of the carnage and the agony of lost lives, as a symbol of strength, patriotism and selflessness.
But as Garissa Senator-elect, he is now entering a different kind of battleground.
In this new battleground, different kinds of tactics and weapons are needed.
On top of that, there will be self-interest and skullduggery, qualities that Kenyans have known their parliamentary representatives for.
"If that is how the public sees their public servants, it is a sad reality and we probably need to do something to change that perception," Abdul said.
Politics corrupts even the incorruptible, but Abdul says he does not have the greed that would drive him to use his stature for his own benefit.
Neither will their paths with his brother cross professionally.
"But I hope that I will not give the impression that I am pursuing selfish interests.
"That is not my intention and I will pray to God that my personal interests and those of the public do not collide," he said.
Certain things about Abdul jump at you from the moment you meet him.
He is modest almost to a fault, perhaps because of his deep devotion to Islam. His actions, he says, are deliberate so as to avoid the wrath of God.
Joining politics was the subject of banter between friends, something he joked about but never seriously considered.
This is because his father had been in public service almost all his life.
"Since my father joined politics in 2002, I have always been there with him, behind him, watching him in every election and I never envied his life," Abdul said.
Abdul cuts the image of man fulfilling a duty that was thrust upon him, like a prince who inherits a throne he did not desire but knew would fall unto him.
"From the time I accepted to contest, it did not even cross our minds as a family that we would go through this by-election unopposed," he said.