Church leaders dilemma over 'ready-made crowd'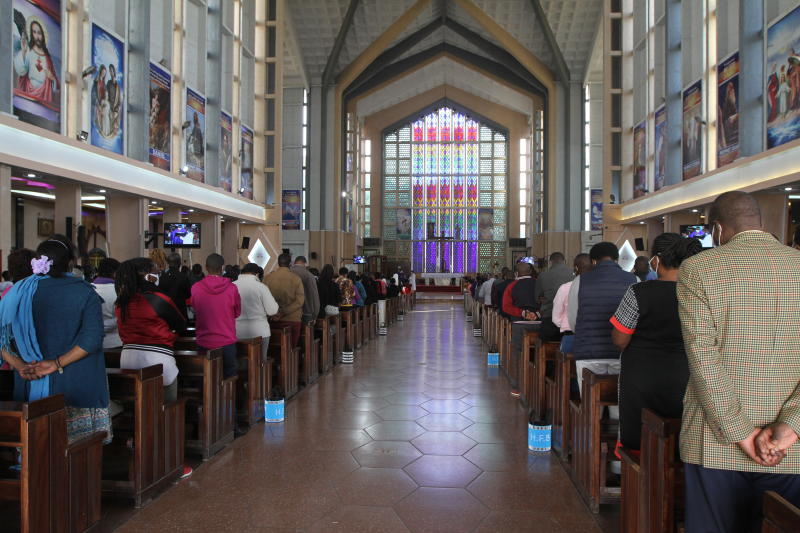 Pulpit-based politicking is nothing new in the South Rift region and neither is controversy over it.
Churches in the region have been accommodating to politicians especially in the run-up to and during electioneering campaigns.
On many occasions, politicians are attracted to churches because of 'the ready-made crowd' and not necessarily because of the gospel. And the church has always been more than ready to play a political role when required to do so.
At the height of multi-party politics, the church offered a primary challenge to the closed political system of the late President Daniel arap Moi's regime. Without establishing a political party, it played a key role between 1986-1992 in generating and sustaining a public discourse on democracy and change in the country as well as its organisational grassroots political activities prior to the holding of the first multi-party elections in 1992.
Then, the church, especially the Catholic Church, was at the center of the change in the constitution movement to allow pluralism.
Fast-forward to 2021, the Kenya Conference of Catholic Bishops (KCCB) will not allow the church to be used as a political platform.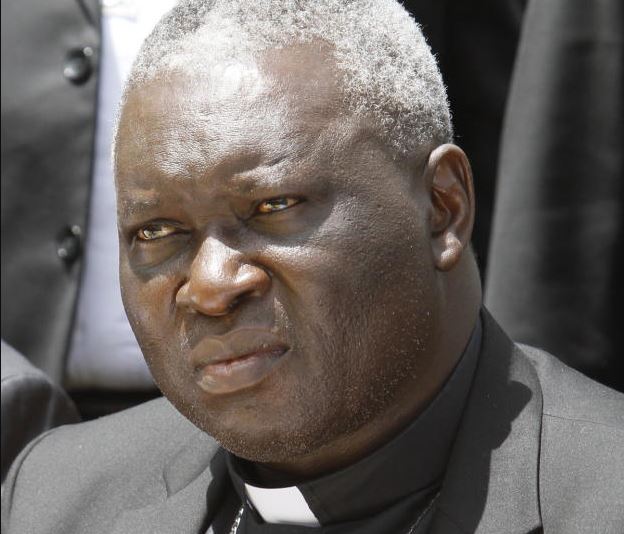 "Politicians will not be allowed to address the congregation inside the church. The same will be restricted outside the church," said KCCB chairman Bishop Philip Anyolo.
The Catholic Church has also taken a stand on donations by politicians. Early last year, it stopped accepting direct donations from politicians. It declared that any contributions to fundraise for Catholic Church projects will be done via mobile money transfer or through cheques.
However, Bishop Mark Kariuki, the presiding bishop and general overseer of Deliverance Churches of Kenya, said it was difficult to bar politicians from addressing congregants in a church.
"When a guest comes, you may not be sure what their intentions are until they show it. We cannot be prejudiced that because a certain politician abused their opportunity we slap them with a blanket ban. Each case should be dealt with individually," said Bishop Kariuki.
He challenged politicians to cease taking politics as a do-or-die matter, saying this is what leads them to make statements that paint a bad image of them, especially within the church.
"Some politicians go to the extreme when all they need is to address congregants calmly. They should be peacemakers," said Kariuki.
Metro Church International in Nakuru under the leadership of Bishop Mike Brawan is also among other churches which is a favourite among the political elite. The likes of ANC party leader Musalia Mudavadi and city politicians Stanley Livondo and Reuben Ndolo have been visitors to the church.
Brawan defends his church's friendship with the politicians and says he is ready to welcome them all, but quickly adds that he would not allow them to defile the pulpit with hateful and inciting utterances.
"Politicians are free to attend church services like any other member. I will, however, not allow them to make political statements at the pulpit. That is a holy place and should not be abused."
According to Brawan, politicians should follow in the footsteps of the late President Daniel Moi who always chose to speak politics outside the church.
"I have no objection if a politician speaks at the sidelines of the church once the service is over. Those attending political rallies are the same people coming to church. Moi never spoke at the pulpit and he was a great politician," said Brawan.
Bishop Naftali Thuku of the African Independent Pentecostal Church of Africa (AIPCA), Nakuru North Diocese said following unhealthy political exchanges between politicians ahead of elections next year, the church should be more cautious and choose who it allows to the places of worship.
"Politicians are quite unpredictable. We always recognise their presence but when given a chance to greet the believers, they digress and make utterances that are not in line with the doctrines," said Thuku.
"They are free to come to church, we shall pray and fellowship with them like any other member. However, we shall not allow them to talk politics. There is a place for everything, and the church is not for politics," he said.
Rev Joyce Tonui of Kericho's Emmanuel African Gospel Church (AGC) in Bomet, said they try as much as possible not to allow politicians to convert the pulpit into a political platform.
"Members of our church are cosmopolitan. We try not to offend anyone. Whenever we invite politicians, we try to moderate them so that we don't inadvertently allow the pulpit to become a political war zone. The politicians who are our regular members know the rules and abide by them," she said.
Tonui, AGC's first female reverend, has been stamping her authority even in funerals, occasions politicians take advantage of to advance their agenda.