Mbadi: We're mobilising MPs to ensure Parliament passes BBI Bill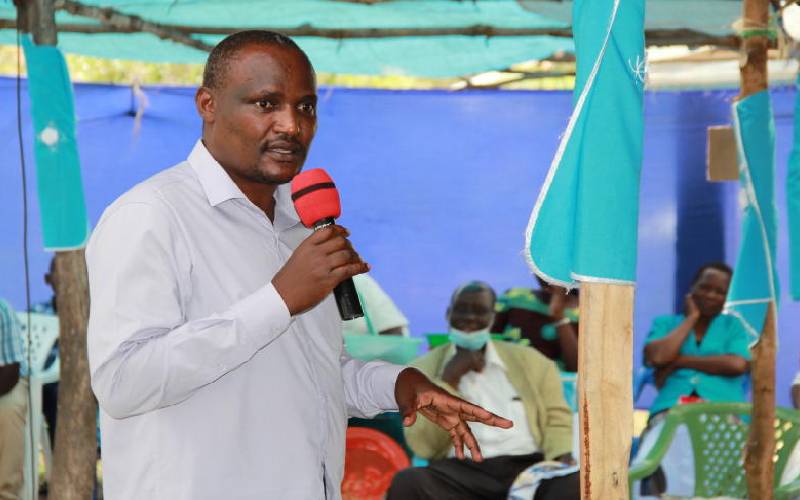 National Assembly Minority Leader John Mbadi has said they are mobilising MPs to ensure Parliament approves the BBI Constitutional Amendment Bill 2020.
Mbadi said he and his Majority counterpart Amos Kimunya are mobilising legislators to pass the bill when it is taken to the National Assembly on March 24.
Speaking at Nyahera SDA church in Homa Bay Town Constituency, Mbadi argued 91.4 per cent of county assemblies had endorsed the Bill, signifying that Kenyans are ready for constitutional amendments.
That counties have endorsed the Bill is a reflection that Kenyans have found it fit to support the constitutional reforms," said Mbadi.
He said their mobilisation efforts will come to fruition.
"We are going to bring our troops together to follow what county assemblies have done and send an unequivocal voice that Kenya is ripe for constitutional amendments," said Mbadi.
The Suba South MP said the Thursday by-election outcomes were a reality check for Deputy President William Ruto and his hustler narrative.
Mbadi said the fact the UDA party which is associated with Ruto won the election in London ward alone should be a red signal to the DP.
He argued UDA fielded candidates in all the five by-elections in five counties but it won only one.
The MP argued defeat of UDA in the other four elections demonstrated that the hustler movement had not been welcomed by Kenyans.
"The UDA party won the election in one ward only. This shows that the hustler narrative has no basis, and it is a fallacy," said Mbadi.
He told Ruto to shun the hustler narrative and join a coalition with other political parties.
"The Presidential ambition is not something you should chest thump with. You need alliances and a coalition to be successful not the hustler narrative," said Mbadi.
"The crowds may be people who have gone to seek handouts rather than potential voters," he added.