Leaders tear into Sang over projects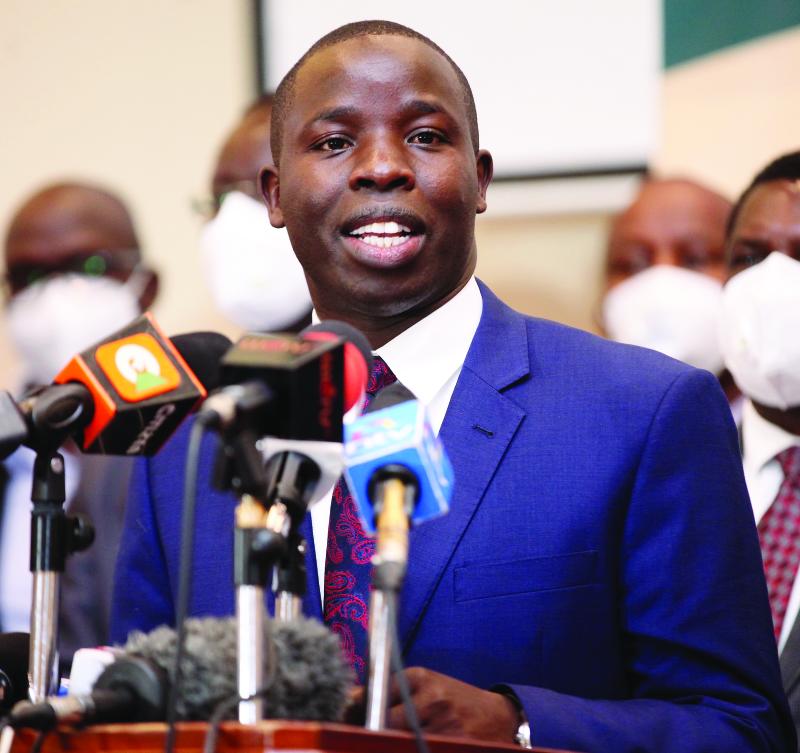 A church function in Nandi degenerated into a political mudslinging match after Deputy President William Ruto's allies tore into each other as the congregation cheered.
It was a contest of barbs, with Nandi Governor Stephen Sang (pictured) on the receiving end as local legislators ganged up to dress him down over what they termed the poor implementation of projects in the county.
Ruto is expected to tour projects in the expansive Nandi County on Friday this week.
The leaders took on Sang and asked residents not to re-elect him in 2022.
Sang, who sat pensively, followed the proceedings at the event at St Mary's Taachasis Catholic Church in Tinderet for close to three hours as members of the public supported the legislators' claims
The leaders, including Julius Melly (Tinderet), Alfred Keter (Nandi Hills), Cornelly Serem (Aldai), Vincent Tuwei (Mosop), Wilson Kogo (Chesumei), Nandi Senator Samson Cherargei and a host of MCAs, all took on the county boss and asked voters to find his replacement.
Keter further lambasted Nandi MCAs, alleging that they had been influenced to protect the governor.
"I am aware of several impeachments that had been prepared against Governor Sang but did not see the light of the day in the assembly," he claimed.
During the highly charged function, Tuwei said residents are to blame for the mess because they elected Sang before thoroughly scrutinising his leadership.
When Sang's turn to address the congregation came, he dismissed the allegations by the MPs, accusing them of being 'hirelings' of his critics.
"All these MPs who are ganging up against me are on the payroll of my opponents. As a governor, I have done my work diligently as demonstrated by the projects I have launched," claimed Sang.
Kapseret MP Oscar Sudi, who was the chief guest, took to the podium and called for calm as he asked leaders to keep off politics in church and at burials.