Oburu Oginga declares interest in Siaya Senate seat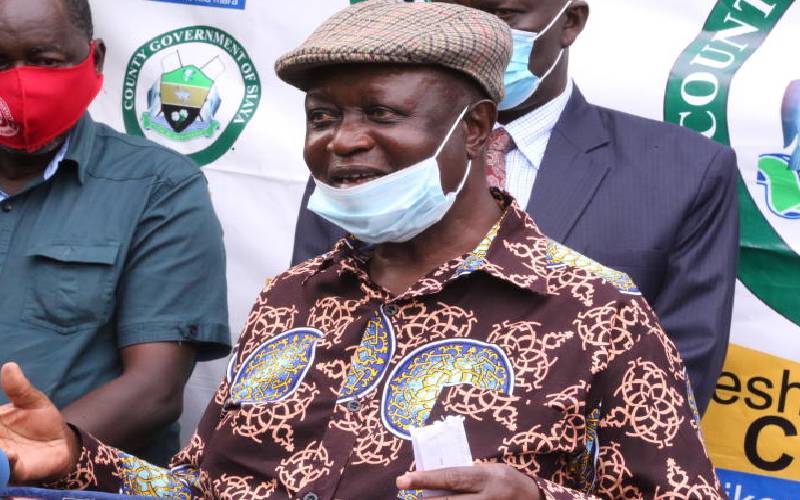 East Africa Legislative Assembly (EALA) MP Oburu Oginga has hinted he will run for the Siaya Senate seat in the 2022 General Election.
Oburu (pictured), however, Oburu said he is yet to publicly declare his candidature because it was not yet time to make political declarations.
Senator James Orengo who has represented Siaya for two terms is yet to make it public if he will retain his seat with reports in the county indicating that he will be in the race to succeed Governor Cornel Rasanga who is finishing his second term.
Oburu noted that he is considering going for the seat and it was already a discussion on the table.
"I am considering to run for the seat. It is just that it is not yet time for declarations although at the right time I will make it official to the public," he told Standard Digital.
Oburu who is the elder brother to Orange Democratic Movement (ODM) leader Raila Odinga ran for the Bondo parliamentary seat in 2017 but lost to MP Gideon Ochanda in ODM's primaries.
He represented Bondo as MP from 1994 to 2013 also serving as an Assistant Minister for Finance in the Grand Coalition Government.
In 2013, Oburu and his rival politician William Oduol were disqualified and locked out of the Siaya governor race by the ODM National Appeals Board over alleged irregularities during party nominations.
He said he wants to run for the Senate seat and sit in the house of wise men who make rational and wise decisions based on experience.
"I believe I will be able to dispense my duties at the Senate. I have been a legislator for over 24 years which is a long time and now serving at EALA which makes it 29 years of experience now," he said.
Also in the race is Elizabeth Oduol who hails from Gem Sub County who will be vying through Amani National Congress ticket.
Ms Oduol has worked in the corporate world for the past 13 years in a management position.
"I would like to represent the people of Siaya so that I can push for bills that will help in empowering women, children and even men who could be disadvantaged in the society," says Ms Oduol.
Businessman Tony Yogo who hails from Rarieda sub-county is also eyeing the seat.