Rush to register new parties ahead of polls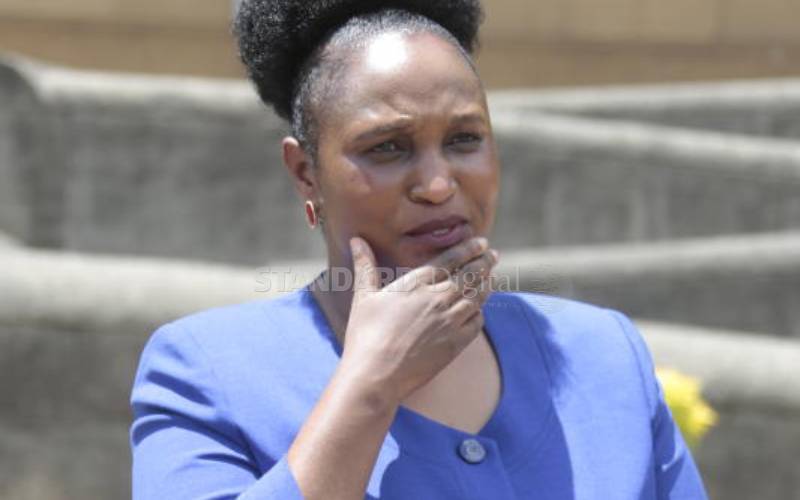 Leaders are in mad rush to register new political parties to accommodate aspirants who will be denied nomination tickets or locked out of alliances ahead of the 2022 General Election.
The Standard has established that by yesterday more than 1,000 names of proposed political parties had been reserved at the Registrar of Political Parties (RPP) by individuals.
At the same time, an additional 14 parties have been issued with provisional certificates, pending verification of requirements for full registration.
Currently the country has 77 registered political parties and personnel from the RPP have been dispatched in the 47 counties to establish whether three new outfits have presence in at least 24 devolved units before they are fully registered.
This means that in the next few weeks the number of registered political parties could shoot to 80, as more are being processed.
Political realignments
The record number of applications is a pointer to shifting political realignments and the desire by individuals to cash in by selling nomination certificates in a business fueled by fallouts occasioned by shambolic nominations in major outfits.
In the past, leaders of some briefcase parties have minted millions of shillings by hawking the outfits to desperate contenders, or certificates to losers in parties.
This is in conformity with the country's trends, where political parties are cyclic and rarely live beyond an election cycle. They are merely used as tools to ascend to power and are abandoned soon after every election.
Yesterday the Registrar of Political Parties Anne Nderitu said the rush by political leaders – others using proxies – to register parties was unprecedented.
"There are over 1,000 applications to reserve names. Some of them are people who come and reserve names, but fail to continue with the process. We have 14 that have gone through the processes and have obtained provisional registration," said Ms Nderitu.
"There is an increase compared to the previous years. The only problem is that there are those out to register, thinking there is a shortcut to register a political party. The Act is there and the law has to be followed. Some end up dropping the process," she added.
She said the rush was fueled by changing political interests as well as push to form new alliances ahead of the next polls.
The National Reconstruction Alliance (NRA) last week joined the growing list of fully registered outfits followed by its official launch in Nairobi.
NRA national chairman Riziki Dunstan and Secretary General Paul Odhiambo said they were not proxy to any of the top political guns.
The officials rallied the youth to join the outfit that promises inclusive transformation of the economy by providing opportunities to all.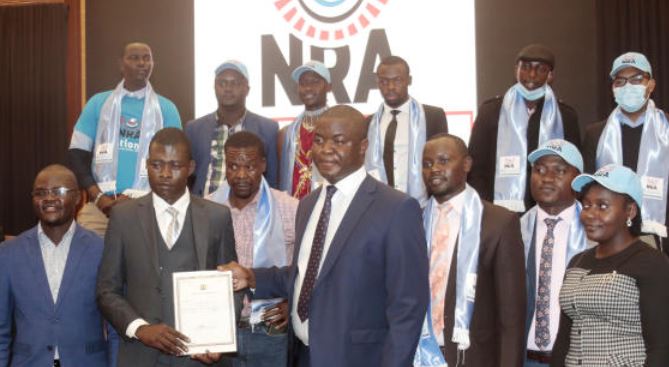 Nderitu revealed that three other political parties were also in the process of obtaining full registration having received provisional certificate.
Party for Peace and Democracy (PPD), Unified Change Party (UCP) and Democratic Action Party-Kenya (DAP-K) are being processed by the ORPP to ascertain if they meet all requirements.
The requirements include having at least 1,000 registered members in majority of the counties, as well as not having offensive symbols and names.
Currently, there are a total 77 registered political parties. Last year, three new political parties were registered. They are The Service Party (TSP), Party of Economic Democracy (PED) and National Ordinary People Empowerment Union (NOPEU).
TSP, whose symbol is a heart inside a circle, was launched in June last year by former Agriculture Cabinet Secretary Mwangi Kiunjuri.
Allies of Deputy President William Ruto have also renamed Party of Development and Reforms (PDR) to United Democratic Alliance (UDA) in readiness for the 2022 contest following a political fallout within the ruling Jubilee Party.
Main political coalitions disintegrate due to internal power struggles and breach of Memorandum of Understanding.
Bitter fallout
The National Rainbow Coalition (Narc) that catapulted former President Mwai Kibaki to power in 2002 went through a bitter fallout that pitted Kibaki and then Liberal Democratic Party (LDP) leader Raila Odinga. The Party of National Unity (PNU) that handed Kibaki a controversial second term became a shell when his time in office expired. The party had a peculiar arrangement, where it had no registered members and was made up of political parties.
Coalition for Reforms and Democracy (CORD), which sponsored Raila and Wiper leader Kalonzo Musyoka for the top seat, died after the 2013 elections and was succeeded by National Super Alliance (NASA) that fronted the duo again in 2017. It is now moribund.
Already Jubilee Party, which was formed after an amalgamation of 13 political parties, is in turmoil, with politicians allied to Ruto seeking to chart a new path through UDA.
Political analyst and university don Macharia Munene described the increased enlisting of parties as normal in the runup to a General Election.
Prof Macharia said those seeking to run for political offices were seeking freedom and surety of being on the ballot by having influence in the running of the parties.
"They want freedom and guarantee that they will be on the ballot in the elections. Some are also hoping to make money out of the rush by selling certificates. There are also realignments taking place," he said.
He added that some political contenders, feeling uncomfortable in their current parties, are trying to look for outfits where they could call home in readiness for the next elections.
Macharia said most coalitions end up disintegrating once they win power over sharing of positions.
He said the main figures always cover for their differences, but the moment they ascend to power they begin to struggle over who should be in charge, based on their contributions to the win.
"As soon as they get to power or fail to win, they end up quarreling. If you look at the Narc, it disintegrated the moment they got to power. There was the Kibaki and Raila wing pulling in opposite direction," said Macharia.
ODM chairman John Mbadi said the next election could see two new coalitions, one coalescing around the Building Bridges Initiative (BBI) and another gravitating around the DP's Tangatanga movement.
Mr Mbadi said the rush to register parties was because of the anticipated fallout during party primaries and lack of political ideologies in the outfits.
Some aspirants have been forced to run as independent after losing in sham party primaries.
"What we are facing is lack of political ideology. We form parties merely to win elections. In advanced democracies people join political parties because of ideology, but here they join just to win power," said Mbadi.
"Some are also forming parties to make money out of it. People anticipate fallout at the nominations because we have not gotten to a point of having credible primaries," he added.
"I think going forward we need to have serious political formations to strengthen our democracy. As much as we are witnessing increase in new parties, in 2022 we are likely to have Tangatanga group and the handshake group," said Mbadi.
Coalition agreement
ODM has indicated plans to enter into a pre-election pact with Jubilee ahead of 2022 polls. Similar views have also been shared by Jubilee Vice Chair David Murathe. Already Jubilee has signed a coalition agreement with the Independence party Kanu, which is led by Baringo Senator Gideon Moi.
Nderitu said the office remained vigilant to ensure adherence to all the requirements before parties obtain full registration.
"Those that qualify must abide with all compliance obligations as corporate entities, including demonstrating inclusive policies and entrenching good governance practices," she said. The office last year rejected an attempt to enlist Jubilee Asili, an outfit associated with the DP.
The name was rejected for not meeting the legal requirement of not resembling another registered political party. The new outfit had suggested 'Tuko sote pamoja' as a slogan and clenched hands as its symbol.
A similar attempt to enlist Tangatanga Movement as a political party was also blocked.
Political Parties Act, 2011 says the registrar has authority to reject registration of a new political party if the name or abbreviation resembles those of an existing outfit.