No red-letter day for senator who itches to write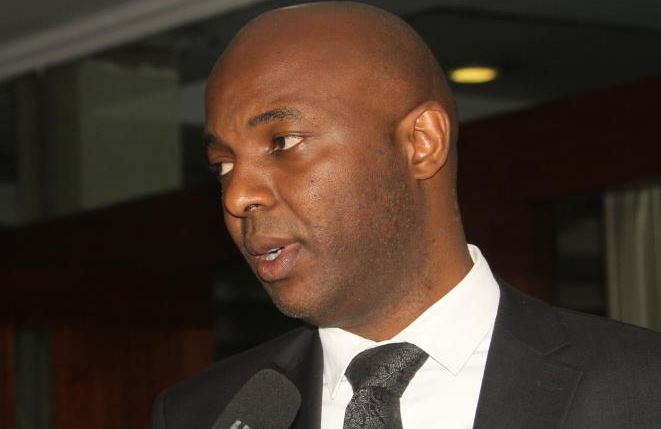 Irungu Kang'ata would have hoped to feel special on this day of love, not nursing a heartbreak. He would have wished that the Jubilee Party would love him as much as he had loved it. That the Tuko Pamoja party would have thought him worth keeping after his heart-rending letter to its party leader.
Kang'ata had poured his heart out and thought he would receive an emotional reply, not one that reddened his eyes with grief. In his letter, the former majority leader told the president of a looming embarrassment, warning him that his Mt Kenya backyard did not think his — and Raila Odinga's — BBI child to be a blessing.
While firing the Murang'a senator from his plum job, party officials asserted that Kang'ata's letter had found them well and that nothing about it had been offensive. The only problem, they said, was that the former DJ kissed and told by allegedly leaking its contents to the public.
During his eight-month stint in a job that needed him to be good at wooing people, Kang'ata had learned little about intimacy. Never tell off your partner in public, someone should have advised. Letters -- as many of his colleagues have pointed out -- are more suited for long-distance affairs and for lovers longing to be in each other's arms. The danger, however, is that the author has no control over how the recipient interprets the message.
Kang'ata swears he had the best intentions when he penned the words that would hand him a taste of bitter medicine. Perhaps he should have sent roses and a box of chocolate instead. Nothing says caring and affectionate better. Poor man. He should have known better. And he would had he listened to those who had tried to teach him better.
At the height of the revenue-sharing standoff in Senate last year, former Majority Leader Kipchumba Murkomen urged him against taking his 'whip' title literally. He suggested that the former councillor considers seduction instead of force in selling the government's agenda in the House.
Had Kang'ata listened, perhaps he would have thought more carefully about his choices. He would have probably been gentler with what he considered the truth. And maybe he would have stopped at the first letter. His first was much kinder than the second letter, which he co-wrote with his Mt Kenya colleagues challenging the president's wisdom. That must have been the deal-breaker that saw him dumped before Valentine's Day.
The ex-Kiharu MP pretended to be nonplussed by his change of fortune, lamenting to the Press that his dismissal had been unfair. But he knew what was coming. He had known since he got a presidential scolding. He knew that he wouldn't last the week given the swiftness of his party when punishing deviants.
Kang'ata himself had played a leading role in enforcing discipline. Plucked from near-oblivion, he fooled all with his soft-spoken nature. He would later strike at the president's dissidents in ways that made everyone shudder. Then came the temptation to question his boss. Like his predecessor, he couldn't resist. And just like he had spared no sympathy for errant members, none was spared for him.
Kang'ata would have hoped to spend today feeling special, not like a weed that had to be uprooted.