Why vote-rich Mt Kenya is the new swing region
Although the General Election is about two years away, all top politicians are focused on Mt Kenya region with the singular mission of wooing the voters to back their aspirations.
And as happens in many family succession cases, the transition from President Uhuru Kenyatta's leadership into the unknown has caused some jitters.
The President, according to some of his friends and critics, still has some hold on to the region, although it is fast fading. His deputy William Ruto, who had hoped to inherit the mountain and its voters, appears to have become impatient.
Dr Ruto is said to have made some inroads in the region after numerous trips to the area.
Former Prime Minister Raila Odinga is also wooing the region, with a group of elders from the region visiting him in Bondo while he has reciprocated by meeting a number of delegates in Nairobi and Ruiru.
Amani National Congress (ANC) leader Musalia Mudavadi, who in 2013 appointed Ndaragwa MP Jeremiah Kioni as his running mate, has tried to woo the house of Mumbi via Gikuyu FM stations. Wiper Leader Kalonzo Musyoka and his Maendeleo Chap Chap counterpart Alfred Mutua have also made forays into the region.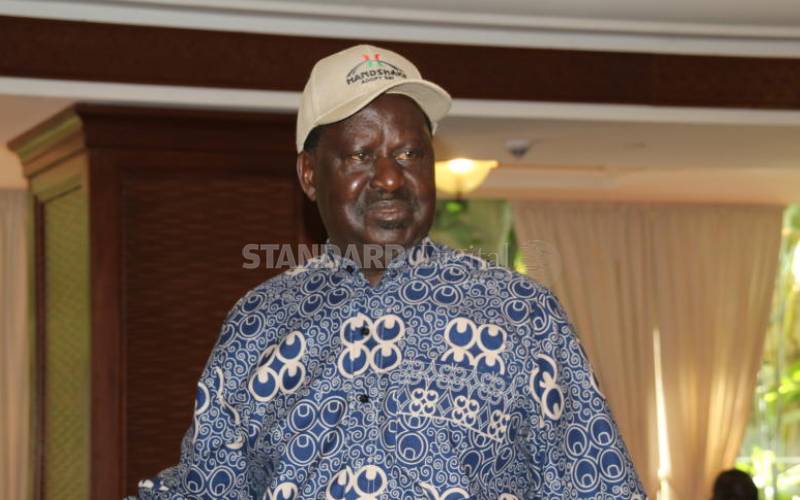 Uhuru, who a year ago said he would have a say about his community's future when the right time comes, is expected to meet elected leaders and opinion shapers from the region at Sagana State Lodge this weekend.
Since the President is expected to hang his boots after his second term, the region appears to be rudderless with no apparent heir. The impending exit of Uhuru from local politics has created a perfect opportunity for politicians to flock to the area in a bid to try and win all or part of the four million votes.
Apart from Ruto, who has made a habit of actually going to the ground every few weeks, the rest appear to be testing waters remotely by involving themselves in other activities to get the attention of residents.
For the past three weeks, Uhuru, Raila and Mudavadi have appeared in local vernacular radio stations to speak to the people as they attempt to build momentum for the Building Bridges Initiative (BBI), which they have been drumming up support for.
On Tuesday, Raila was on Kameme FM and Kameme TV making a passionate appeal to Mt Kenya residents not to link him with BBI and instead see the benefits they are going to derive from the proposed constitutional changes.
Raila was taking cue from Uhuru, who was hosted by three Kikuyu radio stations last week, where he rallied the region to support BBI and the government.
Mr Mudavadi was also on a local radio station telling the region that he would be the best bet to succeed Uhuru. The ANC leader has hit the ground running, with formation of a steering team consisting of point-men from all the counties in the region.
Mudavadi has been silently preparing ground for his entry into the region.
"It's very clear that you can't conduct presidential campaigns without factoring Mt Kenya region and we are not about to put the region in the periphery. It shall be at the centre of our party," Mudavadi told The Standard.
When the region votes as a bloc, the returns have been satisfying. In 1992 when the region presented two serious presidential candidates, it shot itself in the foot, for the combined vote for Kenneth Matiba (26.5 per cent) and Mwai Kibaki (19.6 per cent) would have unseated Daniel arap Moi, who polled 36.2 per cent to retain the seat. Jaramogi Oginga Odinga got 17.5 per cent.
When Matiba withdrew from the presidential race in 1997, Kibaki improved his voter tally to 1.8 million, emerging second to Moi, who had a total of 2.4 million. Raila was third with 665,725 votes.
The 2002 General Election was unique, as Mt Kenya had two candidates – Uhuru from Kanu and Kibaki flying the National Rainbow Coalition flag. This time the results were reversed, as Kibaki polled 3.6 million votes, while Uhuru, whose main backing was from Rift Valley, managed 1.8 million votes.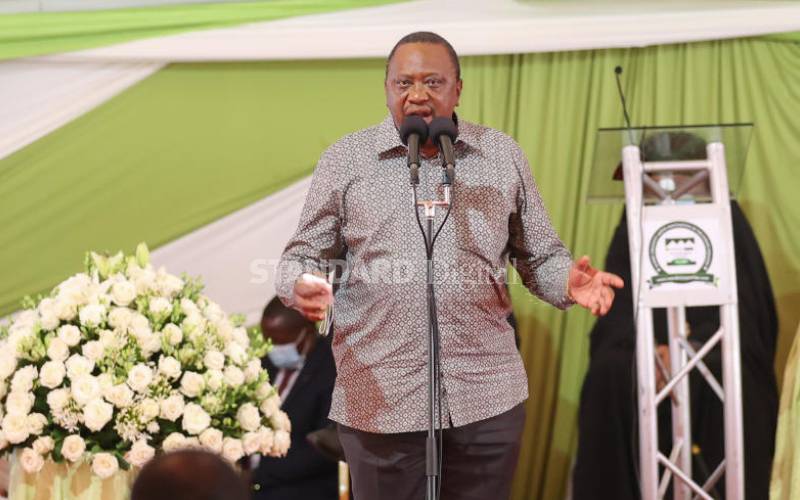 The following General Election, in 2007, was telling because Uhuru opted out of the race, leaving Kibaki to battle it out with Raila. In the hotly contested polls, whose results were disputed, Kibaki got 4.5 million while Raila got 4.3 million votes.
Informed by these arithmetics, Ruto has warmed himself to the hearts of the locals and currently enjoys support from a majority of MPs and MCAs from the region. He has also been using this link to reach out to the locals.
Political analysts say the region, which encompasses Embu and Meru counties, is currently the biggest voting bloc in the country, explaining why Ruto, Raila, Mudavadi and Kalonzo seem to concentrate there more than in other regions.
Ruto, Raila and Mudavadi have hosted delegations from Mt Kenya in their offices in Nairobi in a bid to register their footprints in the region and to strategise on their entry to President Kenyatta's perceived stronghold.
Ruto has so far visited at least every constituency in the region in the name of inspecting and launching various development projects before their dalliance with the President faded away. He has also graced church fundraisers and attended funeral celebrations in the region under the invite of Tangatanga adherents.
Mudavadi, on the other hand, has been silently mapping the 11 counties into ANC branches where he has roped in former Jubilee leaders, including former elected, opinion leaders and business tycoons to make way for him next year.
Raila has been using the BBI project to gain entry into the region and has taken advantage of the proposed constitutional changes to use pro-Uhuru leaders like Nominated MP Maina Kamanda to gain access to Mt Kenya leaders and opinion shapers.
According to Gitile Naituli, one of the reasons why the presidential aspirants are keen on Mt Kenya is because Uhuru's term is expiring yet there is no serious contender for the top seat from the region.
Although the analysts think that Ruto's popularity is high compared to all the other aspirants, Mr Naituli warns that the DP should not celebrate yet, as the region is known to make major political decisions few weeks to the General Election.
Shock waves
He says there could be a high likelihood of both Kieleweke and Tangatanga coming together in the last days and sending shock waves to the political contenders.
Naituli however says Raila's chances of getting Mt Kenya backing are slim, given that the deteriorating economy and high cost of living will squarely lie on his shoulders because they seem to be running the government with Uhuru.
But political scientist Muchoki Muthara has a different opinion. He says the President has a considerable following in the region and that when he decides to organise a meet-the-people tour, tables will turn and people will follow him.
"Kenyatta can't be compared with Kibaki given their age difference and political situations. Kibaki had no issues with his deputy, but Ruto and Kenyatta's political dalliance can't be seen. Both have started hitting at each other and Mr Kenyatta will not sit pretty as Ruto deconstructs him in 2022, especially on BBI. Kenyatta will be an active political player," said Mr Muthara.
"The question on whether Raila can get votes in Mt Kenya depends on the future of BBI. If it gets approval in Mt Kenya, then Raila will get some votes."