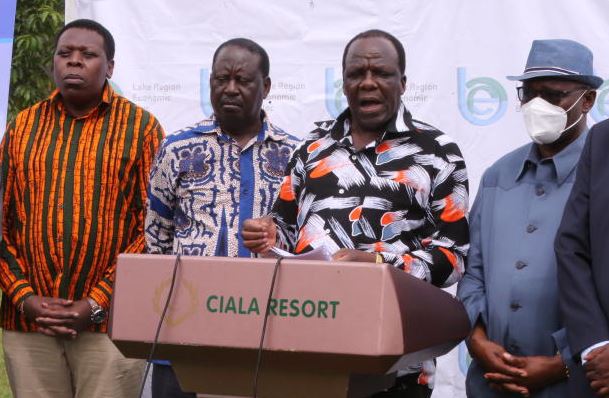 ODM Leader Raila Odinga has warned against negative ethnicity being used for political gain.
"We are Kenyans by birth and right. Nobody should think that he or she is more Kenyan than the other. We are all equal before the law," Raila said at the Kisumu Hindu crematorium.
The former Prime Minister asked Kenyans to embrace cultural diversity.
Speaking near the Old Kisumu Airport, during the cremation of Kibos Sugar and Allied Industry Director and Chairman Sardar Channan Singh Chatte, Raila instead called for tolerance, equal treatment of all Kenyans, peaceful, and harmonious existence.
Read More
"Despite our ancestry, we are one. The ancestors of the Kikuyu arrived in Kenya and settled on the slopes of Mount Kenya where they found the Gumba, whom they assimilated," he said.
The former Premier added: "Even the Luos trace their origins to Sudan and the Kambas to Tanzania. But that doesn't matter now. What matters is unity in diversity."
Raila called on Kenyan leaders to be patriotic and shun politics of ethnic prejudice, delineation, and balkanization of Kenyans based on tribe.
His comments come hot on the heels of a recent remark by President Uhuru Kenyatta that the country's leadership is not only about two large communities and that any Kenyan stood a chance.
Yesterday, Raila reiterated an earlier call for a united Kenya, devoid of ethnic antagonism.
At the same time, Raila lauded the Asian community for their investments, peaceful co-existence, and harmonious stay with Luos despite cultural differences.
"This is why BBI wants to create laws that celebrate cultural diversity and promotes inclusion, interwoven into the framework of diverse cultures so that all diverse races feel they belong,'' he said.
He assured the Asian investors that they will not face discrimination in Kenya.
Raila said the Asian community was the epitome of successful businesses and industries in Kisumu and hailed them for helping to build the lakeside domestic economy spanning decades.
"My father the late Jaramogi Oginga Odinga started his small printing press business after he was introduced in the trade by an Asian. His business later triumphed into a great success,"he recalled.
Raila was accompanied by Cotu Secretary General Francis Atwoli, Kisumu East MP Shakeel Shabbir and a host of local businessmen.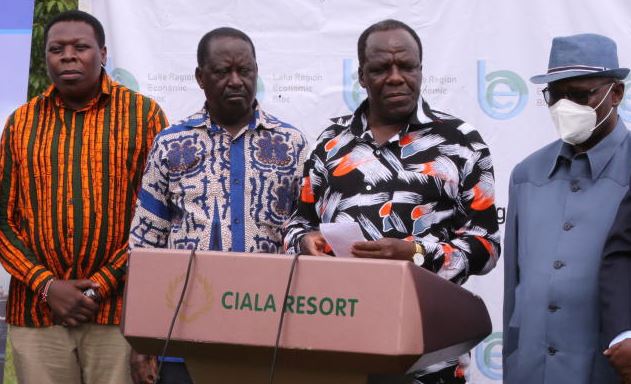 Create more jobs
Mourners present eulogized the late Singh as an accomplished entrepreneur.
Shabbir asked the Asian community to invest more in Kisumu and create more jobs to employ locals.
He was impressed that Kibos Sugar has grown and today injects about Sh400 million to Sh500 million into the economy of Nyanza each month, according to Managing Director, Sukhwinder Singh Raju.
With the substantial availability of molasses, bagasse, and filter mud, KSAIL has currently diversified by establishing downstream entities for value addition including Kibos Sugar Refineries Limited, Kibos Distillers Ltd.
Raila said their investments were significant to the county's growth and development and will spur industrial growth.
The ODM leader was also expected to officially commission a dredger at the newly refurbished Kisumu Port. He also pushed for the implementation of Special Economic Zones (SEZ), in Kisumu.